Morocco minister defends crackdown on protest movement
Africa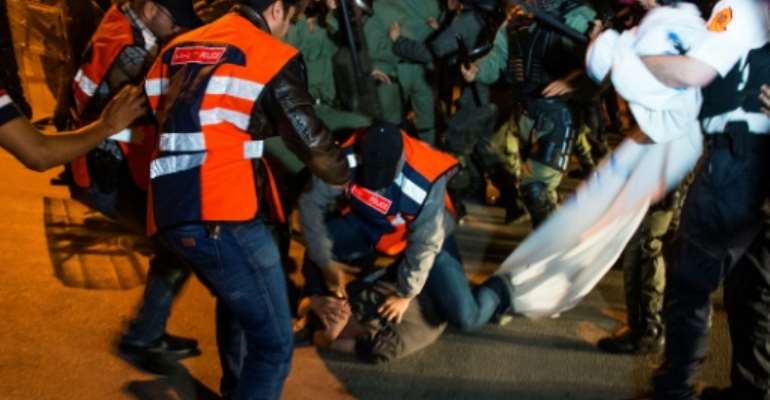 Rabat (AFP) - Morocco's interior minister on Tuesday in parliament defended a recent crackdown on a protest movement against corruption and employment in the northern Rif region.
"The state had no choice but to enforce the law," Abdelouafi Laftit said, after more than a week of protests in the northern city of Al-Hoceima and dozens of arrests.
"The state is mobilised to respond to the social and economic demands of the people" in the port city in the neglected Rif region, the minister said.
Laftit said the government had launched development projects in the mainly ethnically Berber region to "respond to 90 percent of the demands of the population".
Al-Hoceima has been rocked by social unrest since the gruesome death in October of a fishmonger, who was crushed in a rubbish truck as he protested against the seizure and destruction of swordfish caught out of season.
Demands for justice for the fishmonger snowballed into a wider grassroots movement demanding jobs and an end to corruption.
Demonstrators have rallied in Al-Hoceima for more than a week after the arrest on May 29 of protest leader Nasser Zefzafi following three days on the run.
Security forces have carried out 87 arrests in the past 10 days, official figures show, including Zefzafi, who is the head of the Al-Hirak al-Shaabi, or "Popular Movement".
On Tuesday, three other members of Al-Hirak, including the administrator of pro-Hirak Facebook page Rif24, were brought in for questioning, authorities told AFP.
The Rif has long had a tense relationship with the central authorities in Rabat, and it was at the heart of the Arab Spring-inspired protests in Morocco in February 2011.
King Mohamed VI relinquished some of his near-absolute control through constitutional reforms following the 2011 protests.