Rawlings' call for new NDC leaders fair comment – Koku Anyidoho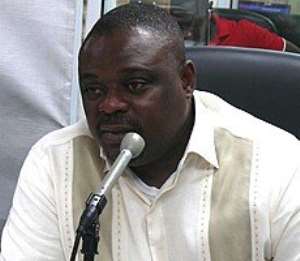 The Deputy General Secretary of the National Democratic Congress (NDC) has described as reasonable a suggestion by former President Jerry John Rawlings for the party to elect new leaders ahead of the 2020 election.
"To the extent that the party has to run fresh election it shall take place," Koku Anyidoho said, adding process to for the party's branch, constitutional and national elections will begin in earnest.
Former President John Mahama had said the party he led into the 2016 election was a "lame horse" resulting in the party's humiliating defeat.
"If you ride a lame horse into a race and you lose the race, your priority must be to cure the lameness of the horse," he said in April.
Former President John Mahama
But under an angry tone, the founder of the NDC John Rawlings disagreed with the position of Mr Mahama.
Related Article: NDC didn't lose election because of 'lame horse' - Rawlings replies Mahama on June 4
At a gathering Sunday in Wa in the Upper West Region to mark the 38th Anniversary of the June 4, 1979 uprising, Mr Rawlings said the party lost the 2016 election because it abandoned the June 4 values.
The strength of the NDC, he noted is found in the values of probity, justice and accountability which he said inspired him and others to topple a military regime in 1979.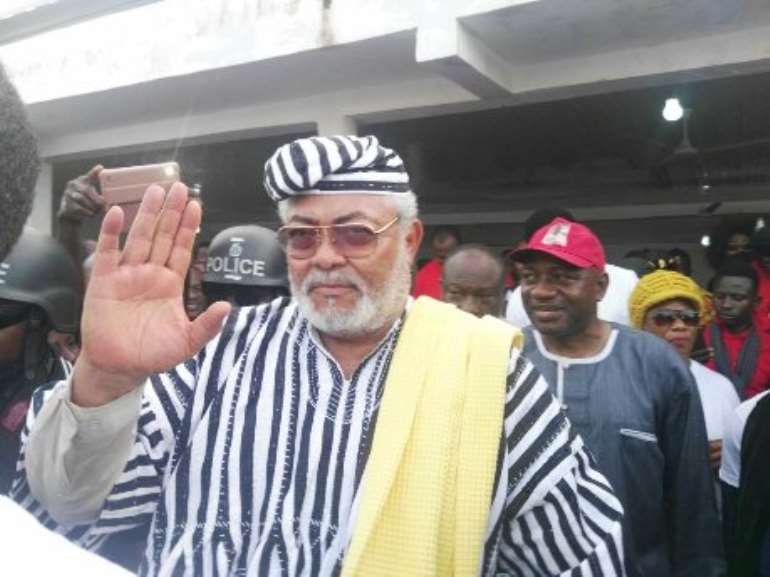 Former President Jerry John Rawlings
He was emphatic the NDC will be able to win the 2020 election if it elects new leaders.
NDC deputy General Secretary, Koku Anyidohu told Evans Mensah on Joy FM's Top Story Monday, the founder's call for the election of new set of leaders for the party is a "fair comment."
Mr Anyidohu said although the former President's suggestion for new leader will improve the party's fortune in the 2020 election, the ultimate decision rests with the party's delegates.
"It is his personal view as to whether it will translate at the time of election we shall see," he said.
On his part, political science lecturer, Dr Alidu Seidu said it might not be politically good for the NDC to choose a new leader.
He said Mr Rawlings has to work with the party hierarchy to inculcate the values of the June 4 values in NDC members.
"I think it is about imbibing in these people the values that are needed…it is about educating them," he noted.
Story by Ghana | Myjoyonline.com