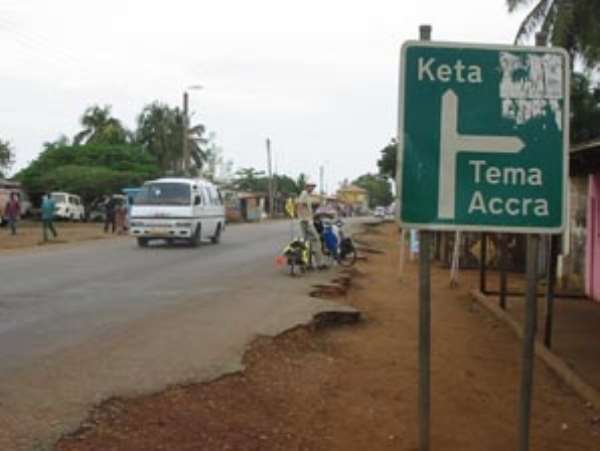 Work is progressing steadily on the 84-kilometre Tema-Sogakope Highway. The project, which is being undertaken at the cost of ¢249.6 billion, is expected to be completed by the end of January, next year. The road forms part of the Trans West African Coastal Highway. So far, 48 kilometres of the road from Tema to Sege have been completed while another 17 kilommetres from Sege to Ada Junction is nearing completion. The resident engineer of the project, which is being funded by the German Government, Mr Klaus D. Breuer, who led the minister for roads and transport, Dr Richard Anane, to inspect the road last Friday, said work on the rest of the road from Ada Junction to Sogakope had just begun.
The tour formed part of the minister's inspection of some major roads currently under reconstruction in the Greater Accra, Central and Volta regions.
Other roads that Dr Richard Anane inspected were the Circle-Achimota, Ofankor-Nsawam and the Mallam- Kasoa highways.
Dr Anane explained that the original date for the completion of the project, June 17, 2005, had to be extended because the Government demanded some modifications to the structural layers to increase the axle weight from 11 tonnes to 13 tonnes.
This, he said, was also to ensure that the road met international requirements in addition to prolonging its lifespan to between 30 and 50 years.