17 May 2017
|
Press Statement
We Are Very Disappointed In President Nana Akufo-Addo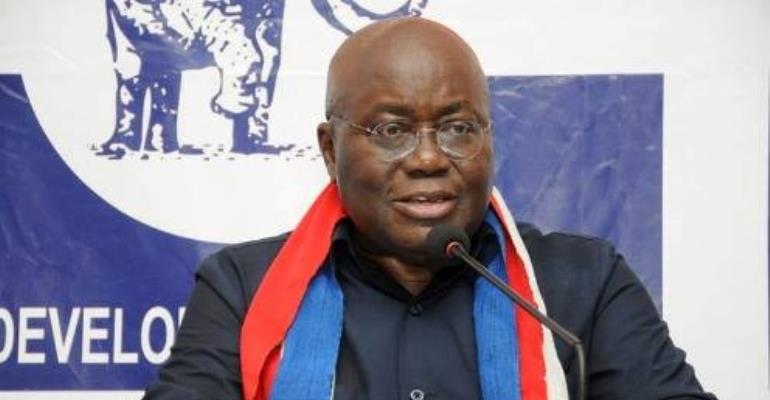 TAG is very disappointed as to why the President, Nana Akufo-Addo is still keeping Hon. Otiko Djaba at the Gender Ministry as a Minister. We thought, as a Human Rights activist and a Lawyer, the President would have acted swiftly by sacking Madam Otiko Djaba after the Northern regional chairman of the NPP had levelled huge and serious allegations against her.
Our expectations were that, by now, the President would have formed a committee to probe Hon Otiko Djaba on the serious allegations of the Murder of the late Upper East regional chairman Mr Adams Mahama and the Lesbianism both brought against her by Mr Daniel Bugri Naabu, the Northern Regional NPP Chairman. No serious Nation would allow a person having these allegations hanging around her neck to continue to serve as a Minister.
Several questions such as the following may be asked by Ghanaians: 1 How can an alleged Lesbian, be made a Minister who is supposed to mentor and serve as role model to our children especially the females? 2. How can a person who has abandoned her husband simply because he is sick head a ministry which is supposed to take good care of our Oldies? It is therefore, simply unacceptable and Ghanaians are unable to accept why Hon Otiko Djaba should continue to serve as a Minister on that capacity.
We are on the above reasons calling on the President to immediately to sack Hon Otiko Afisah Djaba from the Gender ministry.
Not only that, a committee should be formed for her to appear before it and answer questions on the allegations brought against her. We firmly also believe that majority of Ghanaians would take the President, Nana Akuffo Addo much more serious if he is able to crack the whip by sacking this hon minister.
Thank You.
May Allah Bless Us All.
May Allah Bless Our Homeland Ghana.
Signed
Sir Abdullah
President, TAG (0246 216 992)
Kwame Atuah Patrick
P.R.O, TAG (0242 657 350)
Abdul Samed Kooli
Organizer, TAG (0542 873 723)