Delta Forces' Court Raid A Slap In Akufo-Addo's Face – Apaak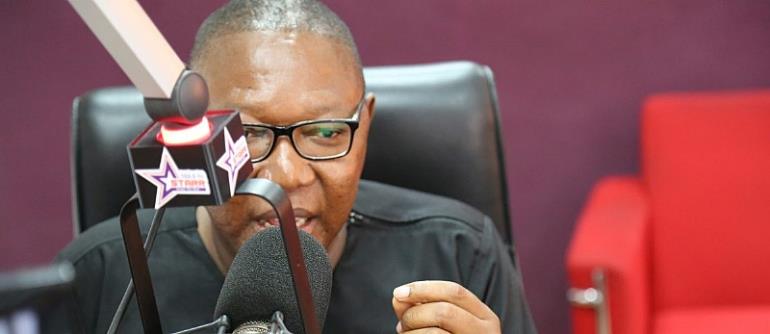 A former presidential staffer, Dr. Clement Apaak has described the raid at a Court in Kumasi by members of the vigilante group, Delta Force as an indictment on the democratic credentials of president Akufo-Addo.
The invasion of the court presided by Mary Senkyire Thursday came barely a week after the president pledged to crack down on vigilantism when he visited the Ashanti region.
This, according to Dr. Apaak who is also the Member of Parliament for Builsa North is an "indictment on all of us…but particularly government and a slap in the face of the president."
He added "remember that the president himself had gone to the Ashanti region on his thank you tour, he interacted with various opinion leaders…interacting with Otumfuo where he gave assurance that he was not going to preside over a country where lawlessness will be the order of the day so if you look at all of these pronouncements and developments by government officials including the president and then you juxtapose that with what we saw yesterday it raises a lot of question as to who is in charge of our nation's security. Because quite clearly it is a defiance of orders given by the commander in chief and lack of respect for our security agencies."
Some members of Delta Force, a vigilante group affiliated to the ruling New Patriotic Party in the Ashanti region Thursday morning stormed a Kumasi Circuit Court to free 13 of their members who were facing charges for causing mayhem at the Ashanti Regional Coordinating Council.
The irate group destroyed court properties and freed the suspects in the process.
The 13 members were detained in connection with attacking the Regional Security Coordinator.
The marauding group also attacked the presiding judge who had earlier ruled that the suspects be remanded to appear before court on April 20, 2017.
The Inspector General of Police (IGP) David Asante Apeatu said the group associated with the governing New Patriotic Party (NPP) overwhelmed the police at the Kumasi circuit court.
"…they (police officers) were overwhelmed by the numbers that came to the court to beseech the court to enable these accused persons to escape," he said.
Meanwhile, all the 13 members of the group who escaped from the court room have turned themselves in, a police statement said.
According to the statement, the suspects reported to the police Thursday evening hours after they had escaped in such an unprecedented fashion from the court.
" The accused persons who were arraigned before the Kumasi Metropolitan assembly circuit court presided over by HH Mary Nsenkyire and had been remanded into custody for two weeks but escaped after pandemonium broke out at the court had reported themselves to the Police and are currently in police custody," the statement said.