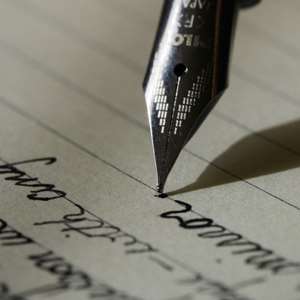 The Atheist Society of Nigeria (ASN) has drawn the attention of the Medical and Dental Council of Nigeria to the unethical and unprofessional practices of medical doctors across the country. In a petition that was sent to the secretariat of the council in Abuja, the organization expressed alarm over various harmful medical practices by doctors. It noted that doctors encouraged unscientific treatment processes by referring their patients to faith healers. ASN stated:
"We have observed over a period these unprofessional practices and conducts. Doctors/healthcare professionals refer in/out-patients to a ''strong'' faith healer of their choice/choosing. Doctors/healthcare professionals go to places of worship in their professional capacity to uphold accounts of bogus, unverifiable and unscientific claims of faith healings of all sorts. Doctors/healthcare professionals give patients and their families a reason to abandon the professional medical advice of experts for the solutions of snake oil salesmen"
Most Nigerian doctors are religious and take their faith in god seriously to the point that it interferes with their profession. They believe that sick persons could be cured through supernatural means. So doctors refer patients to faith healers for 'treatment'. Doctors indulge in these practices because they lack the requisite medical training and equipment to treat these ailments. Unfortunately, a popular inscription that is often displayed at public and private medical centers in Nigeria does not help the situation. It reads: "We cure, God heals".
This saying gives credence to faith healing and magical therapies even when such claims are based on flimsy evidence and hearsay. So, in situations where doctors are unable to provide effective treatment, they send patients to faith clinics so that God would heal them.
ASN further noted that these unprofessional practices had done enormous damage to the health and well-being of many Nigerians because these patients end up suffering further health damage or eventual death in the hands of faith healers. It stated that these unwholesome practices have done a great disservice to the medical profession in the country. ASN urged the council to take the following measures to address the situation:
"Issue a swift and strong response by way of a publication to the public denouncing these practices to set the record straight on where you stand. Read out the riot act to members of your esteemed profession engaged in these ignoble practices to desist from such practices forthwith. Take pro-active measures to provide for strict disciplinary measures and penalties in the Code of Medical Ethics in Nigeria, if there is no such existing provision to tackle the rise of these ignoble and unprofessional practices".
There is no doubt that combating these unprofessional practices by doctors will be difficult and would require the concerted efforts of other organizations. But this petition should at least serve as a wake-up call to the Medical and Dental Council of Nigeria. Also, it should get the council and doctors across the country to understand that there are Nigerians who are watching and who are unhappy with these developments.
ASN, which was recently incorporated in Nigeria has proposed to work with the council in disseminating evidence-based health/medical information to the Nigerian public and to take other measures to stamp out this alarming trend in the medical sector. I hope the council will welcome this opportunity to partner with the ASN towards ensuring ethical and scientific medical practices in Nigeria. Faith healing is a fake and fraudulent cure claim and has no place in the medical practice in the country.