Ensure all children with disability have access to education - SWEB Foundation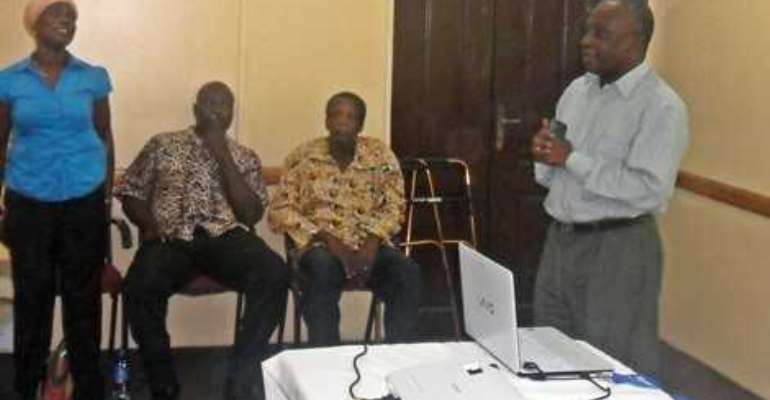 By Iddi Yire, GNA
Accra, March 22, GNA - SWEB Foundation has urged stakeholders to ensure that children with any form of disability have access to appropriate education programme.
A statement signed by Mr David N. Botwey, the Executive Director, SWEB, and copied to the Ghana News Agency on Wednesday, said more than 25,000 primary school pupils in Africa, Asia, Europe and Latin America participated in the annual international 'We Ring The Bell' campaign on March 22.
The day is to draw attention to the right to education of children with disabilities who were not able or not allowed to go to school.
It said there were currently more than 30 per cent children with disabilities who do not go to school in Ghana.
It noted that those in Ghana therefore, joined the campaign to mark the day.
"As part of this worldwide campaign, primary school pupils all over the world made as much noise as possible for one minute in the schoolyards, using bells and drums, to attract the attention of policy makers and others who are able to eliminate the barriers that prevent children with disabilities to go to school," it stated.
The statement said research reports indicates that 560 schools and 100,000 children in the Netherlands, and more than 365 schools and 25,000 children in 23 countries in Africa, Asia and Latin America participated in the campaign.
'We Ring The Bell' is an initiative by the Dutch Liliane Fund which collaborates with SWEB FOUNDATION in Ghana.
The statement said together with this organisation, SWEB FOUNDATION supports children with disabilities, also in education.
It said, however, much more needed to be done in our country and throughout the world.
It said schools needed to become better reachable and more accessible (literally and figuratively) for children with disabilities.
It noted that teachers and teaching materials must meet the needs of these children.
It said everyone should become aware of the fact that education was a fundamental right for all children including those with disabilities.
"To emphasise this, the Liliane Fund has also published a report in March," the statement said.
It said this report was based on the most recent and relevant scientific studies on this theme.
It noted that in 2015, the United Nations set a number of Sustainable Development Goals.
These were the world goals that replaced the Millennium Development Goals in 2016, it added.
It said in these new goals the focus was on those who have not benefited from the Millennium Development Goals, particularly children (and adults) with disabilities.
It said their situation had improved only slightly since 2000.
Worldwide, more and more children go to school (89 per cent), but this was not the case for children with disabilities.
"In the low- and middle-income countries, hardly 10 per cent of the children with disabilities go to school.
"Also in our country, the participation of these children in education is rather low.
It is high time to change this situation, and the louder the call sounds all over the world, the better it will be heard," it said.
GNA