Marwako assault: Victim explains blender assault during intense cross-examination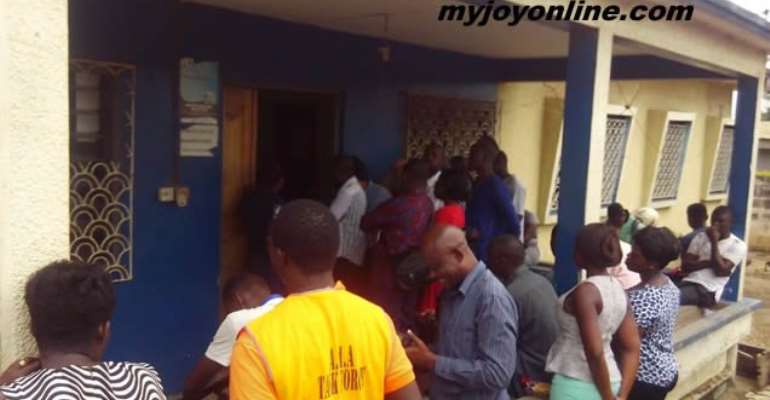 Victim of alleged assault at Marwako restaurant has explained how her supervisor Ghanaian-born Lebanese Jihad Chabaan allegedly assaulted her by stashing her face inside a blender containing pepper and other ingredients.
At an Accra Magistrate Court where there was an engaging cross-examination Monday, Evelyn Boakye told the court the blender was not big enough so the accused supervisor tilted the equipment low enough to get the irritating ingredient into her eyes, she said.
In his cross-examination which lasted more than an hour, the defence lawyer, Augustine Sarfo Agyei, sought to prove that given the size of the blender in question, it could not have been possible for his client to dip the face of the victim into the blender.
He told the court 'no adjustment of form, size or shape of the blender' could have caused the injuries reported by the victim.
He also disputed the time of the incident which he said was 8:00pm and not 4:30pm as Evelyn had told the media.
In a grilling cross-examination in which nearly every detail of the victim was disputed by the defence, counsel for the accused tried to demonstrate that Evelyn Boakye's testimony is inconsistent.
Opposing counsel and lawyer for the victim, Francis Sosu-Xavier also told the media, different media reports of his client's story could be down to her condition at the time of the interview.
Francis Sosu-Xavier said it is natural for a traumatised person to give different accounts while trying to avoid a nervous breakdown. A sobbing and crying victim should be expected to appear inconsistent, the lawyer said.
Lawyer Sosu-Xavier stressed that media reports are not consequential to the case because the court will focus exclusively on her testimony under oath.
The judge, Victoria Ghansah was unhappy with the lenght of time taken by the defence counsel in cross-examining the victim. She adjourned proceedings and set Wednesday March 22 for the next hearing.
She would not have further adjournments and urged the defence to adequately prepare to help speed up proceedings.
Lawyer Augustine Sarfo Agyei stressed his commitment to complete cross-examination indicating that he has had to hold on to other cases he is handling to devote considerable time on the Marwako case.
In an interview with Joy News' Matilda Wemegah, the defence lawyer re-emphasised his concern about media reports surrounding the alleged incident which he said is intended to incite the public against his client.
Story by Ghana|myjoyonline.com|[email protected]