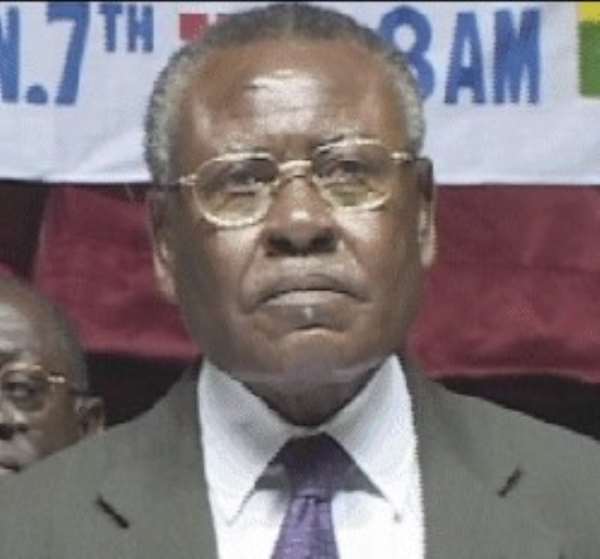 The senior minister, Mr J.H. Mensah, has assured Ghanaians that the Government will use every constitutional means to protect them by clamping down on any foreign aggressor, individuals or group of people who might conspire to destabilize the nation.
For that reason, he said the Government was closely monitoring the activities of the Sudanese asylum seekers who recently sneaked into the country without the slightest knowledge of the security officers at the nation's entry points.
The senior minister was reacting to concerns expressed by Nana Kwaku Boakye-Agyeman, the Chief of Kofi Badukrom, a border town in the Dormaa District of the Brong Ahafo Region, that the so-called refugees might not be asylum seekers but mercenaries recruited to destabilise the nation.
Making a contribution at the People's Assembly in the town last Monday, Nana Boakye-Agyeman said he was suspicious that the foreigners might be harbouring some evil intentions because foreigners seeking refugee status in other countries normally moved with their families but that had not been the case with the Darfur refugees.
Mr Mensah said events that led to conflicts in neighbouring Cote d'Ivoire, Liberia and Sierra Leone had guided the Government to take precautionary measures against the destabilisation of the country by evil-minded elements.
He stated that the refugees who could hardly speak the official language of their home country, had been allowed to settle at the Ussher Fort Prison where their activities could be effectively monitored.
The senior minister seized the opportunity to appeal to people living along the country's borders to look out for suspicious characters in their communities and report them to the security agencies for the necessary action to be taken.