Truck Crushes Into 12 Vehicles At Newtown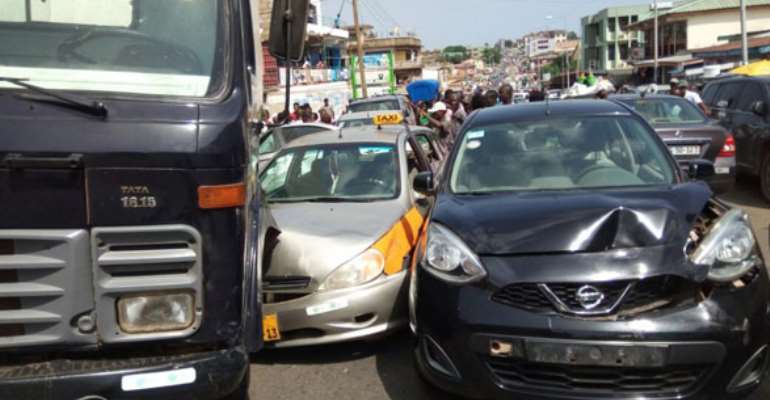 An articulated truck on Monday crashed into some 12 vehicles at a popular place called Commando in Accra Newtown. Although some of the vehicles were badly damaged there were no casualties.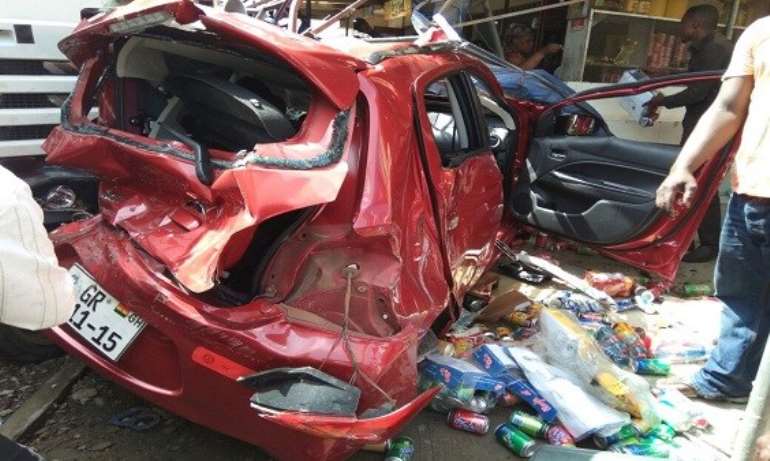 Some eyewitnesses said the truck lost its brake, and in the process run into other vehicles.
Meanwhile, the Police have towed all the affected vehicles to the Nima Police station in Accra.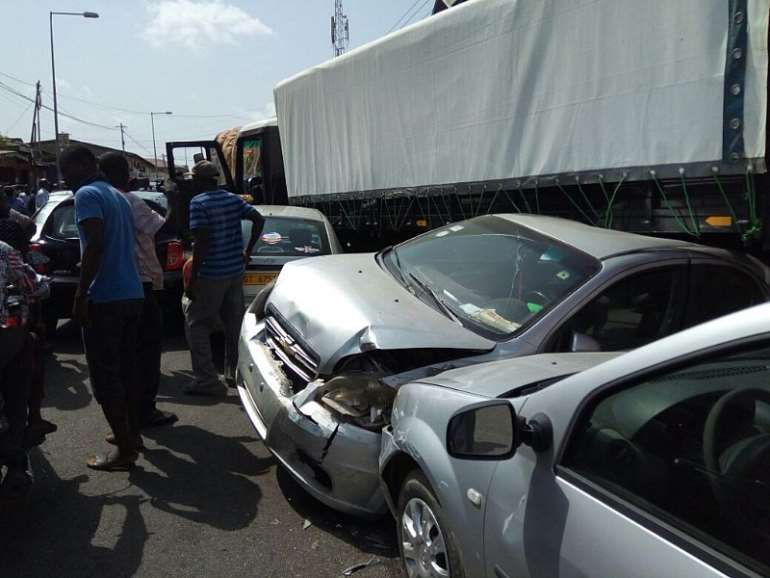 Articulated trucks mangles vehicles at Circle
A similar accident occurred at the Kwame Nkrumah Circle about a fortnight ago.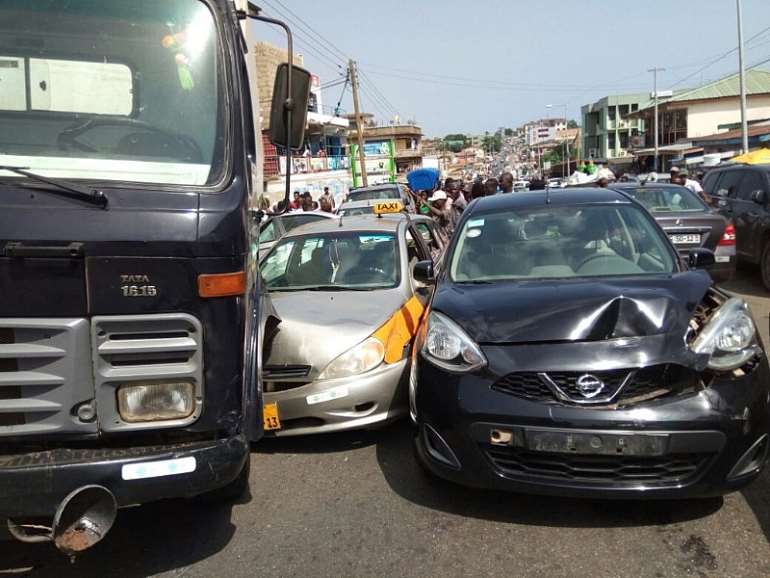 A 4-footer truck carrying sugar toppled over the guard rails of the Kwame Nkrumah Circle interchange and destroyed some vehicles beneath the overpass.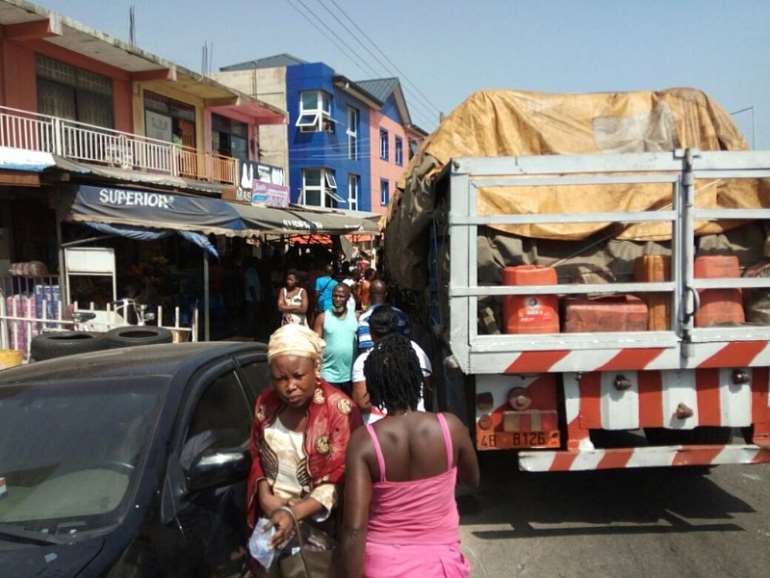 The container fell on two empty 207 sprinter buses parked close to the Royal VVIP bus station.
– Citifmonline