9 March 2017
|
General News
La Gas Station Faces Closure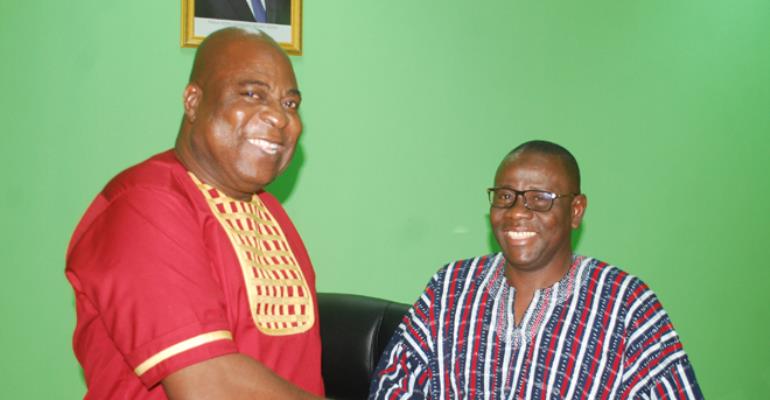 The La Dade Kotopon Municipal Coordinating Director, Alhaji Hanina Salam, has disclosed that the second gas station near the Ghana Trade Fair Site would be closed down as precautionary measure to avert disaster in future.
"The Municipal Security Council (MSC) is very worried about the safety of a number of persons living and transacting business near the facility. The La Dadekotopon Municipal Assembly (LaDMA) is also very close to it and we do want to take any chances," he remarked.
Alhaji Hanina Salam, who disclosed this during a visit by the Greater Accra Regional Minister, Ishmael Ashitey on Wednesday, mentioned that the assembly was awaiting the final report on the incident, which took place last year.
On December 23, 2016, a gas explosion hit the La Trade Fair area, which resulted in the deaths of more than nine persons and injuries to several persons.
Eyewitnesses said the explosion occurred in the afternoon and the fire swept through the entire area.
The Greater Accra Regional Minister, who earlier visited the Accra Metropolitan Assembly (AMA), on his part, called for collaboration between various institutions and organized groups, among others, to help address the myriad of challenges confronting the region.
"I entreat you to recognize that our richness, talents and capacities and resources, when harnessed, would improve our wellbeing," he appealed.
The Minister, who described perennial flooding in Accra as one of the major challenges, called for proper waste management.
"There is no reason why our gutters should choke if city authorities effectively and efficiently manage waste," he added.
He also charged the AMA to take steps to decongest the Central Business District (CBD) and be prudent in their spending.
By Solomon Ofori