Meet George Dwamena Kuun, A Self-Taught And Arguably The Youngest Filmmaker In Ghana Who Rejected UG, Legon To Pursue A Full-Time Movie Career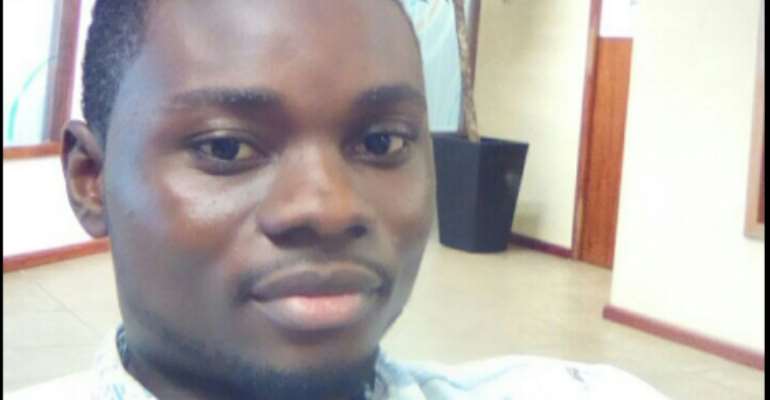 Written by Sir Article, Founder and CEO of Sircle Communications.
I first met George at a movie audition in Accra some time ago. He came with his light-skinned and elegant girlfriend, and they looked awesome together as a couple.
Although he arrived quite late, he actually caught most people's attention due to his comic theatrics. And he appeared to have a very interesting personality that seemed likeable.
I never knew he was really into movies until recently when he told me about his budding movie career.
In fact, this guy is a gem in his field of endeavour. He revealed that he is one of the youngest filmmakers in Ghana, and interestingly, he is a self-taught filmmaker.
His story is simply inspiring, unusual and remarkable. I admire him a lot, mainly because he is a great embodiment of passion — especially in his own field.
Okay, George Dwamena Kuun is a movie producer and the brains behind Kon Movie Production. He even manages 2 directors and 40 casts as a filmmaker.
Dwamena writes his own movies and screenplays them. It is surprising to hear that he has been in the filmmaking business since age 18, and he has now produced another movie at age 21.
The title of that movie is, "Who Owns the Money?" And it was launched in Liberia recently. The movie was produced by George himself, co-produced by Sheikh Issa, and directed by Lassana M. Dorley, II.
Moreover, George had this to say: "I refused going to UG, Legon, because I wanted to be a movie maker. My dad said fine he wouldn't fund my business if I don't attend the university. So I started doing my own production."
Gosh, this guy is another rare breed, particularly in our backward-looking system! Like me, George totally believes the pursuit of his passion would make him successful, and not merely acquiring a university degree.
He has not enrolled in any filmmaking school such as NAFTI or the School of Performing Arts in the University of Ghana, yet he is making progress as a talented, young and ambitious filmmaker.
However, he constantly builds his capacity as a movie producer; he learnt the art of filmmaking by joining movie production firms after high school, and by practising his practical knowledge.
Sadly, George has encountered several challenges as a promising filmmaker in Ghana. His principal challenge is the lack financial support.
But some notable Ghanaian film stars actually believe in his filmmaking potential. They include Frank Artus, Akrobeto, Ekow Smith-Asante etc.
Well, an important feature of Mr. Kuun's Kon Movie Production is: they produce unique, uncommon or different movies, which mostly focus on current trends.
I believe George Dwamena Kuun, whose role models are Denzel Washington and James Cameron, is destined to reach dizzy heights in the movie fraternity.
Source: sirarticle.blogspot.com