17 February 2017
|
Regional News
C/R: Man Murders Wife, Kills Himself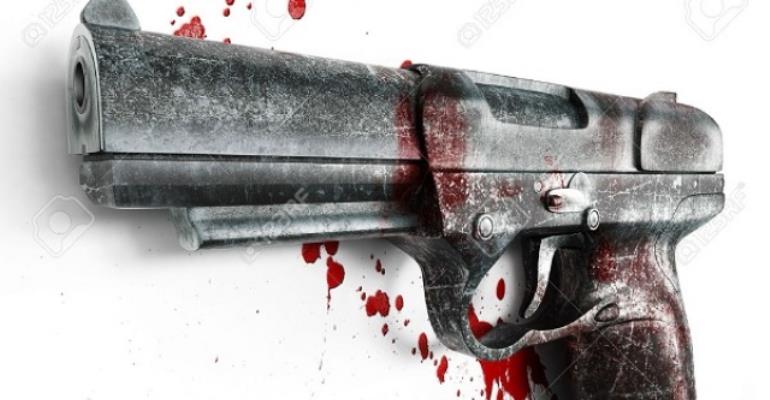 A man on Wednesday shot and killed his wife at Asebu Amosima in the Abura-Asebu-Kwamankese district of the Central Region, before turning the gun on himself and taking his own life.
Accra FM's Kojo Arko, reporting, said Kweku Anwe, 50 – who often battered his wife – had recently had another spat with the spouse, Abena Asaman, forcing her to leave their matrimonial home for her parents'.
But Kweku suffered a mild stroke a fortnight later and one of his sisters visited Abena and impressed upon her to return to live with her husband due to his condition.
According to him, though Abena did not immediately move back in with her husband, she visited him every morning with food and cleaned his room.
On Wednesday February 15, however, Kweku asked his wife to buy him kenkey to eat with some fish from the previous day's food she brought, a request she obliged. But as Kweku ate the food served him by the wife, he allegedly picked up his locally-manufactured gun and fired at her from behind, killing her instantly. He then turned the gun on himself and pulled the trigger to end his life.
It is unclear what led to incident but some residents who spoke to the reporter believed Kweku was unhappy with his wife's decision to relocate following the misunderstanding that had earlier ensued between them.