Parliament leaks amidst rainstorm; roof partly ripped off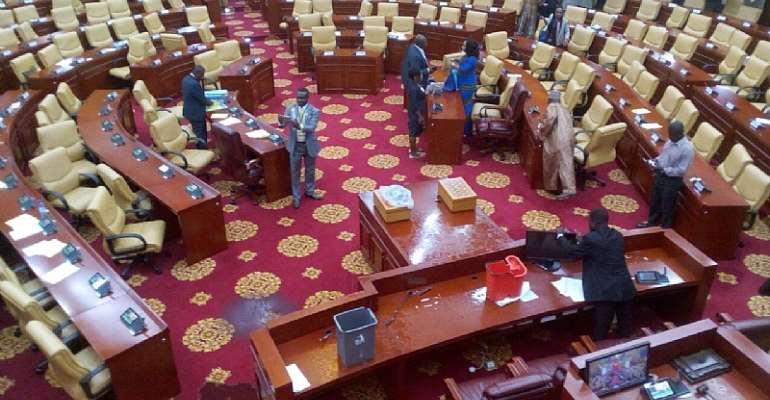 A severe rainstorm in the national capital Accra, has ripped off a part of the roof of the Parliament House.
The Tuesday night rain, accompanied  by a severe storm, which has wrecked havoc in several parts of Accra, affected activities in the Parliamentary chamber as the rain flooded in from the roof.
Some electronic gadgets installed in the chamber were left after the mercy of rain, as a few staff of Parliament were seen trying to salvage some important materials.
Citi FM's Parliamentary correspondent, Duke Mensah Opoku, said the incident occurred not long after the house had adjourned sitting.
The house sat on Tuesday night to consider a bill brought before it under a certificate of urgency, to amend the Local Government Bill.
–
By: Jonas Nyabor/citifmonline.com/Ghana