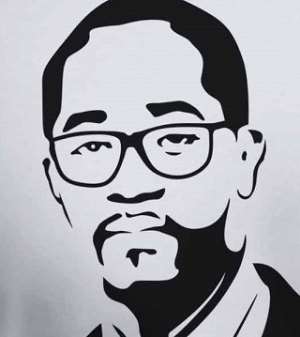 I don't have a problem with celebrating Ghana @60 as long as it is within our scarce means. By all means inspect a guard of honour and make a televised speech hopefully to correct the inauguration saga. But maybe for once it is also an opportunity for use to make an loud statement to the rest of the world - we are ready to focus on serious business and not just the showbiz.
There are arguments being made that celebrating it in style will market Ghana and attract investors.
Personally, I don't think it is the most sustainable way to showcase Ghana for investment purposes. If you ask me, there are many many other ways to sustain investment attraction than a 1-day event. Surely we know a 1-day celebration won't cut it.
I think we also forget that the investors we are looking to attract also look critically at the way we manage our economy to make their investment decisions - if we say we are broke and spend so much on what a is the equivalent of an annual founders dinner to a company, believe me a smart company director will probably be saying "heck I won't do that knowing I have strategic expenditures to make in order to sustain my competitiveness - and if you can do so with a whole country, you likely can't be trusted to protect my business interests." To a business, a disciplined government is likely to be a better companion than a frivolous spender. I may be wrong but I may dawn well be right.
And whilst at it, I have this fundamental concern - WHY in the name of heaven, do we always think OTHERS need to come and invest in our country before we prosper? Why do we want to grow our economy to their levels, develop to their levels and yet selectively FAIL to see that THEY focus on investing in themselves to create, build and own things that the rest of the world wants or needs - and it is through that fundamental process, that they make enough to be able to invest in countries like ours. WHEN will we also make enough to invest in other people's economy? We are 60 bloody years old for Moses' sake!!
Anyway,me sef, what do I know about Value-For-Money. Let me shurrup and be a spectating Citizen joor!!