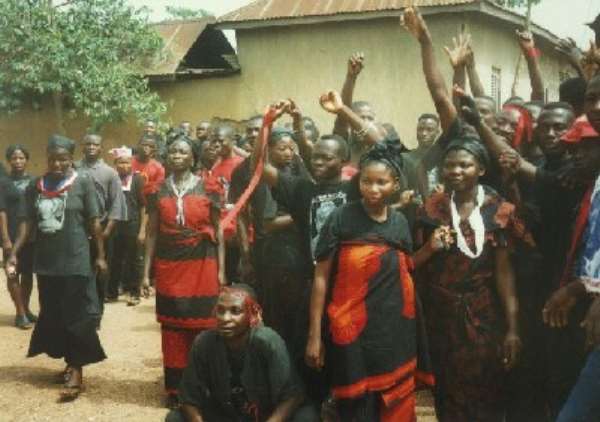 Atuna (B/A), April 5, GNA - Community leaders at Atuna in Jaman South District of Brong Ahafo say they will enact a by-law to deal with parents who spend lavishly on funerals to the detriment of their children's education.
The law will also aim at checking immoral activities among the youth, particularly students below 18 years, who would be advised to concentrate on their studies and to desist from attending video shows, dances or engaging in other unproductive activities.
Mr. Peter Kwaku Adinkrah Kosopre, acting District Director of the National Commission for Civic Education, said this at a meeting with chiefs, elders, students, parents, security personnel and other stakeholders in education at Atuna.
He advised parents and guardians to eschew extravagant lifestyles and rather, invest their resources in the education of their children. Mr. Daniel Pobi, Assembly Member for Atuna, Kwameprakrom, Ntabene and
Baatea Electoral Area, bemoaned the increasing desire among Ghanaians to waste their resources on expensive funerals, a practice that he said was stifling national progress.