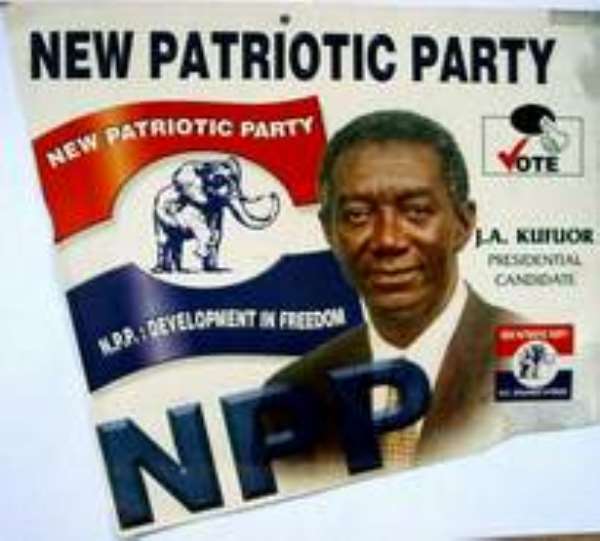 Donkorkrom (E/R), Mar.19, GNA- The Eastern Regional Chairman of the NPP, Nana Adi Ankamah, has noted with concern the fierce lobbying among the party's functionaries in their efforts to influence the appointment of District Chief Executives (DCEs) in recent days.
He made it clear that the appointment of a DCE was the sole prerogative of the President, adding, "whoever the President finds to be capable of promoting the party's ideals of development was his to appoint".
Addressing a meeting of constituency and polling station executives of the NPP at Donkorkrom on Thursday during a four-day tour of the Afram Plains district as part of the party's re-organization exercise, Nana Adi Ankamah, warned that any executive member who would be caught trying to undermine a current DCE would be dealt with.
He stated that the numerous petitions from chiefs, constituency executives and party functionaries lobbying for their favourites for the DCE position, would in "no way influence the choice of the President" and warned all executive members to keep their distance from those influencing other people to contest the position.
Nana Adi Ankamah said the NPP was a party, which understood the tenets of democracy and would therefore not prevent any one from expressing interest in becoming the DCE, "but it will not allow executives of the party to use that opportunity to derail the efforts of others."
On membership drive, he announced that the party would soon embark on a nationwide re-organization exercise to register party members and issue them with cards to help identify them from ordinary supporters and sympathizers to safeguard the interest of the party.
He pointed out that due to "some misfortunes" that happened during the last election primaries, the party was restructuring it's machinery to ensure that even polling station executives would be elected from only amongst card bearing members who had paid up their dues up-to-date.
The Regional Youth Organizer, Mr Charles Amofa, reminded the functionaries that "four years is just around the corner", adding that the party was not relapsing until some few months to election before embarking on election campaign.
He said despite the fact that the NPP lost the two parliamentary seats in the area, it would intensify its efforts to ensure that it won the seats in 2008.
Mr Amofa stressed the need for polling station executives to function throughout the four year-term and not only during the election year, saying, "you must constantly campaign among the electorate to win more members into the party before an election".
He called on members of the party to close ranks and work assiduously to ensure victory for the party in 2008, saying, "you should be sure that dissidents are not allowed into your ranks.