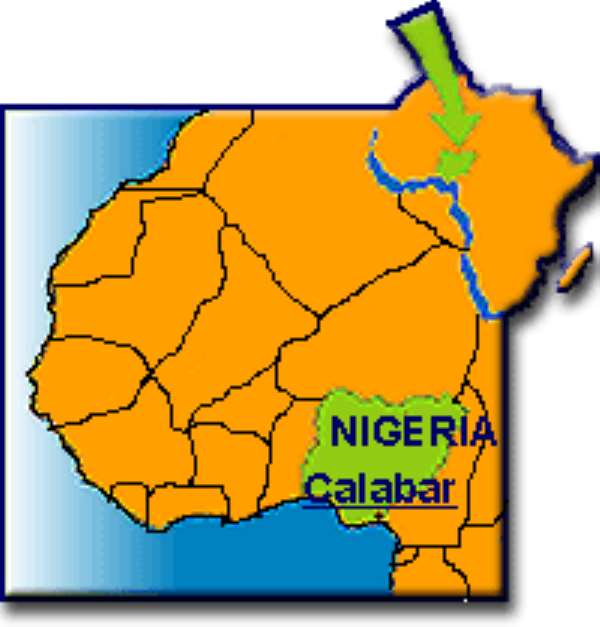 THE Ghana community in Nigeria has called on the John Kufuor-led administration in their home country to ease the economic hardship in the land so as to encourage their citizens abroad to come home and contribute to the development of the country. President, National Association of Ghanaian Citizens in Nigeria, Mr James Aggrey, who made this call at a special church service to mark the 48th anniversary of Ghana independence at the Ikoyi Foursquare Gospel Church, Lagos, stated that government needs to address the economic and unemployment situations in the country which he described as very serious, condemning the recent increase in fuel prices which, according to him, has affected so many things in Ghana.
Aggrey however, observed that in spite of the pains of the past, Ghana and her citizens have every cause to celebrate their 48 years of nationhood.
"Looking back to the past 48 years of our nationhood, we really have cause to celebrate because, in spite of the pains of the past, there have been a lot of improvements in infrastructure, socio-economic and political system," he observed.
Disclosing that Ghanaians are attracted to Nigeria by her relatively bouyant economy, the quest for new experience and self-development, he commended Nigerians for their hospitality, urging them to get united because, according to him, the problem of Nigeria today was that of unity.
"People have to see themselves as Nigerians first and foremost . There should be no division whether you are from the north or south, east or west. Unity is very important because without unity, a nation cannot move forward because there won't be common purpose," he said.
Earlier in her sermon at the occasion, Dr. (Mrs.) Mejebi Phillips of the National Headquarters of Foursquare Gospel Church, Yaba, Lagos had charged Ghanaians at home and in diaspora to count their blessings as they celebrate the 48th anniversary of their country's independence.
Paying glowing tributes to the likes of Kwame Nkrumah who paid the price to bring about today's freedom, Dr. Phillips also enjoined the people to forget their past and look onto the future.
"In the past 48 years, you may have passed through waters, you may have passed through fire, which is common to all African countries, but in all these, count your blessings, name them one by one and you shall be surprised to see what the Lord has done," she said, adding, " in spite of the coups and challenges of leadership, you have to celebrate because you have remained as one people; you have to celebrate the orderliness and serenity of atmosphere, the tourist attraction, the clean environment, uninterrupted power supply and consistency of tertiary education."
She assured the Ghana community in Nigeria that God has chosen to make a fresh commitment in their life as a country and as individuals, pointing out that "in this 48th anniversary of your independence, your economy will come around and you will have a seat in world power."
Quoting copiously from the book of Isaiah 43:1-21, Dr. Phillips who is a member, Board of Directors of the Foursquare Gospel Church, Nigeria, further assured the people of God's avalanche of promises, noting that they had stayed for too long in their present condition.
According to her, God was doing a new thing in their life which would bring spring even in their deserts, advising however, that for all these to come to pass, the people should be ready and prepared to do away with all that God hates, surrender their lives to God and finally, put the past behind them, while pressing on to the future.