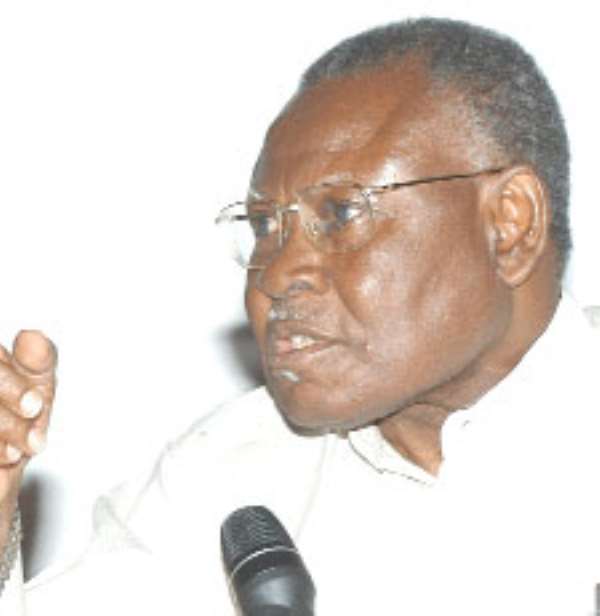 Accra, Jan. 21, GNA - Mr Joseph Henry Mensah, Senior Minister-Designate, on Friday said he had formed a habit of an active life and that he intended working until his body could no longer take it.
The 76-year old man, who began his career as an Assistant Inspector of Taxes in 1953, said muscles did not make governments but fertile minds and right thinking.
The Septuagenarian Member of Parliament for Sunyani East was answering questions before the Appointments Committee of Parliament in Accra.
He said the concept of a retired person was not that appealing to him adding that it did have a good reputation in the Ghanaian society. On what a Senior Minister meant, he said President John Agyekum Kufuor gave him that designation and that since the President wielded Executive Powers all Ministers nominated by him are his agents, whom he placed in areas to enhance his agenda.
He said there would no radical change in the administration of the country because the Government had so far delivered on its promises. On Parliament, he said members needed information and facilities to perform their oversight duties.
He said the lack of information and research personal made it difficult for Parliament to play its role.
Mr Mensah said Ghana needed to work hard at improving the lot of Small and Medium Enterprises (SMEs) because they held the prospects of job creation in the immediate future.
He said the idea of creating a knowledge-based economy should be the ultimate aim of Ghanaians.
Mr Mensah holds a Masters Degree in Economics from London University.