Mischief-makers seeking to discredit BECE – WAEC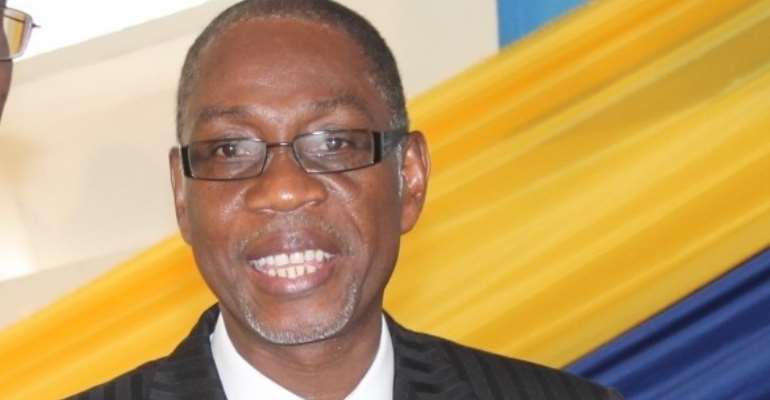 The West African Examination Council (WAEC), has denied reports suggesting that the Council is planning to re-register some candidates in the ongoing  Basic Education Certificate Examination (BECE), for next year's examination.
Social media reports suggested candidates in the Eastern Region would be made to re-write the examination, following some hiccups in the ongoing exams, such as inconsistencies in the pattern of their index numbers.
In an interview with Citi News' Umaru Sanda Amadu however, the head of WAEC, Rev. Dr. Samuel Nii Ollenu, said the rumors being circulated about the examination is the work of mischief makers intending to discredit the exercise.
"We don't have such information and we don't intend cancelling papers anywhere or asking people to rewrite any exam. Sometimes I  believe people just want to create mischief to promote their own political interest. We will not cancel any paper, neither have we announced anywhere that we are going to cancel any paper.
Smooth exercise
He further indicated that the exercise, which started on Monday June 13, had so far progressed smoothly, adding that no major incident had been recorded yet.
"So far it has been very good, the information that we have received from our inspectors on the field and others from the GES indicate that everything has gone on smoothly."
"The incident that we are hearing of are the normal ones where people are caught with mobile phones when they are not supposed to take mobile phones to the hall. Some of them have been caught with mobile phones and we think that those are normal issues. "
About 461, 013 candidates from 14,267 public and private Junior High Schools in the country are participating in the exams.
5 BECE papers cancelled
WAEC during the 2015 BECE exams cancelled about five papers after it emerged that those papers had been "compromised."
A date was subsequently set for the affected students to re-write the papers.
Measures in place to curb leaks
But WAEC has said it has put in place several measures this time around to curb leaks.
These include a decision to fly examination papers to the examination centres in the upcoming Basic Education Certificate Examination (BECE), in a bid to avoid the recurrent leakages.
Personnel of the Bureau of National Investigations (BNI), will also escort the papers.
–
By: Marian Ansah/citifmonline.com/Ghana
Follow @EfeAnsah