4 Reasons To Have A Wedding In Nigeria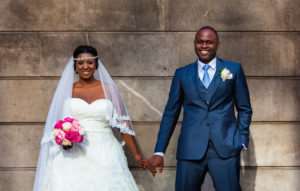 Having weddings in exotic locations, especially outside the country seems to be the trend in Nigeria at the moment. From Seychelles to Dubai, London and even Accra, it appears as though Nigerians believe their weddings would only be fabulous when held outside the country.
While the optics are great and events glamorous, it really is no different from having a well-planned wedding within the country. Actually, there are more advantages to having a wedding in Nigeria.
If you are planning your wedding and have not picked a venue or destination yet, rather than blindly go with the trend and opt for a location outside the country, you may want to pause and read this piece as Jovago.com, Africa's No.1 online hotel booking portal highlights 5 reasons to have a wedding in Nigeria.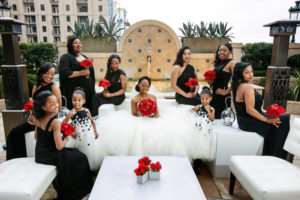 It is less expensive
The cost of planning a wedding in Nigeria is way cheaper than planning it outside the country. Aside from the extra costs that could be incurred thank to the high exchange rate, you will spend more of food, transportation and accommodation of guests. Also the rate of wedding venues in Nigeria, no matter the location is substantially cheaper than venues in other parts of the world.
Numerous exotic destinations within the country
If your reason for choosing a foreign destination is to get amazing scenery, you should know that Nigeria is blessed with some of the most beautiful landscape and views in Africa. From waterfalls to parks, sandy beaches and resorts, there are beautiful locations that will give you the same view you are looking for or even better.
No Restrictions on religion
No matter your religion, there is no restriction as to where and when you can get married in Nigeria. You just need to ensure that you have the resources you need to cater to guests and you in no way infringe on the rights of other religions that may have settlements in the area.
Less paperwork
Getting married abroad requires a lot of paperwork. From proof of residency to authentication from the Ministry of Justice, Ministry of Foreign Affairs and your Embassy , it can all be too overwhelming. In Nigeria however, you basically just need to get a marriage license and you are good to go.