Gov't not Introducing New Taxes – Mahama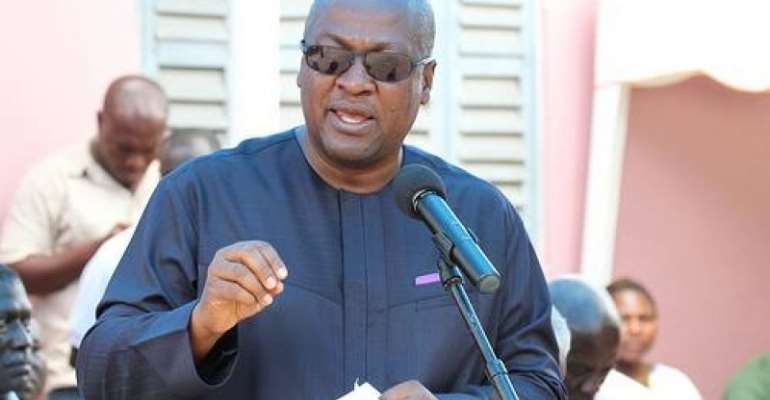 President John Dramani Mahama has defused claims making rounds that new taxes have been introduced, especially on allowances and pensions.
The public uproar over the issue heightened Wednesday following an assertion by the Finance Minister Seth Terkper that allowances and pensions are being taxed under the new income tax law, Act 896, 2015, because they are all forms of income no matter how they are earned.
According to him, the new tax law had become necessary because some tax payers were either avoiding or evading tax by hiding their income in areas which were previously not taxed.
Under the new act, taxes on employee allowances such as clothing, as well as on retiring benefits will attract a 20 per cent tax.
"Yes allowances must be taxed. Allowances are income… The issue I know is a very difficult one, it's about taxing income and if you do not define income broadly, you will have tax payers either through avoidance or ... hiding the income in areas which are not taxed," Terkper said at the Graphic Business/Stanbic Bank Business Breakfast Series on the topic, "The New Tax Law: Its Implications for the Economy and Businesses".
However, Mahama has resorted to microblogging site – Twitter – to clarify the matter following rancor over the issue from a section of the public. He tweeted:

One of the taxes that has been heavily criticised under the new tax law is the 20% tax on employee retirement benefits and allowances.
Mr. Terkper in response to the public disapproval of the tax said, "It's a thorny one because you are exiting. But remember that as you make your social security contributions, they are exempt from tax even though it is part of your income."
He added: "Perhaps we will have to exempt a certain level of income on the pension so that those who are fortunate enough to make fat pensions they may pay a little tax."