'You have brought yourself into disrepute' 'Amaliba goes after Supreme Court judge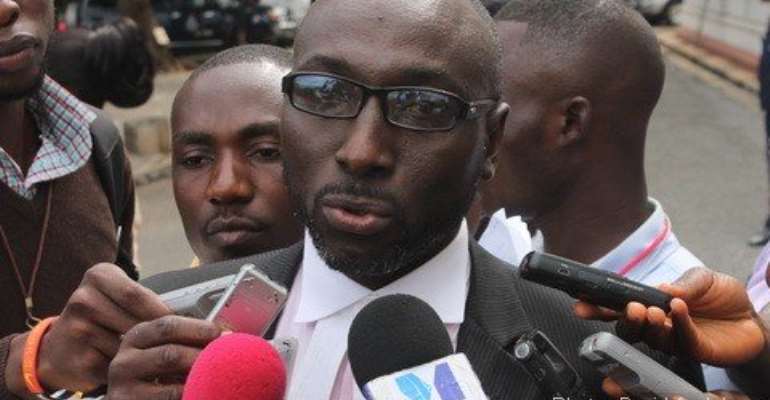 A lawyer with the ruling National Democratic Congress (NDC), Abraham Amaliba has criticized Supreme Court judge, Justice Jones Dotse after he publicly clarified a controversial judgment that had set the country on tenterhooks.
Amaliba said "it is unethical for a judge to come out in the open to discuss his own judgment".
Justice Dotse almost settled a huge controversy over the Supreme Court's judgment which had ordered the Electoral Commission (EC) to remove names of persons who used the National Health Insurance Scheme (NHIS) card to register.
The EC has insisted the court judgment had nothing to do with removing names of NHIS card holders. The EC's position has been backed by the ruling government and scorned by the opposition.
But the Supreme Court judge in his interview with journalists was emphatic that the judgment was clear and unambiguous .
"We said the use of the NHIS card is, therefore, unconstitutional and so they should take the opportunity to clear the register of those undesirable persons…period, that's it"
According to the NDC lawyer, Justice Dotse's conduct and comment brings his reputation into disrepute.
He said the judge spoke like a "political commentator".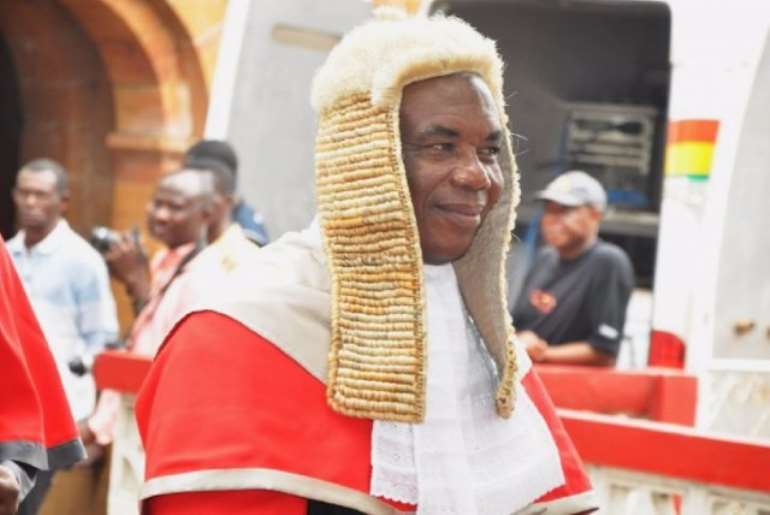 Supreme Court judge Jones Dotse
Although, he could not state the rules which expressly forbids a judge from public commentary on rulings, the NDC lawyer expressed disappointment in the judge for "compromising himself".
Despite a unanimous judgment by the Supreme Court, Amaliba said Justice Dotse's view "cannot be the view of the entire court".
Amaliba said if the plaintiffs are to come back before the Supreme Court for clarification, the Supreme Court judge ought to recuse himself.
But another lawyer Adusei has backed the judge's comment. He said the judge moved to diffuse heightened political tensions in an election year
According to Adusei, the judges are beginning to appreciate the environment that they are in now'.
Nana Asante Bediatuo who is counsel for the plaintiff and opposition politician Abu Ramadan has hailed the judge's comment as a vindication of his client's position.
He said the failure of the EC to view the judgment as an order to remove NHIS card holders remains a mystery to him.
He stressed once again that he has received instructions from his client, Abu Ramadan, to head back to court for clarity.
Abu Ramadan has also vowed to cite the Electoral Commission for contempt and high crime.
"If the court spoke in French, the court can speak in English for them to understand the language" Abu Ramadan has said.
More soon...
Story by Ghana|myjoyonline.com|[email protected]