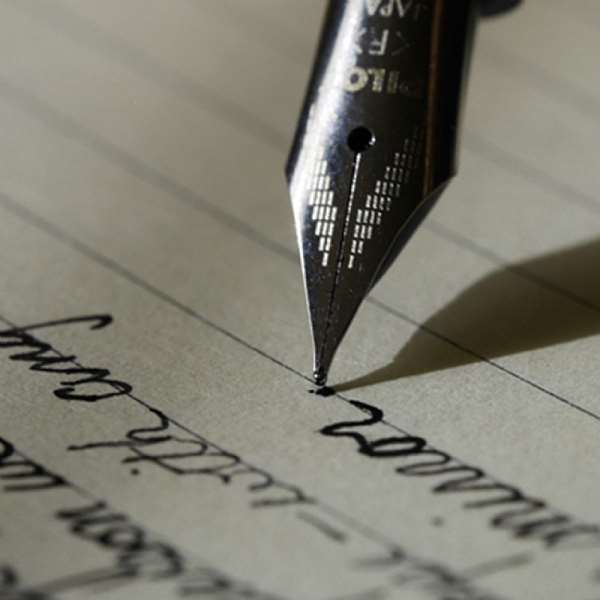 Child upbringing is one of the most formidable tasks a parent will ever take on in life. It is even more difficult in a society like ours that is in transition with all the forces of darkness that seems overwhelming.
Urbanization has brought with it many negative influences on children. We can think of TV and some of its immoral programmes, pornographic materials such as magazines and movies, the use of alcohol and illicit drugs, the practice of the occult and its negative effects among others.
What training shall we give our children to enable them live victoriously in such a corrupt and evil system?
Children are a gift from God. When we are privileged to receive them, we should show appreciation by raising them in the art of godly living. The raising of children should start in the home. It is here that the foundations of a successful life can be laid and built upon.
When a child's personal foundations are strong, he would be able to live responsibly and contribute his quota to the development of his community and nation as well as humanity in general. If his personal foundations are weak, he could become a liability to himself, family, community and nation.
Unconditional love
Children are entitled to the unconditional love of their parents. A child should not be deprived of parental love because he was not born normal, is deemed to be ugly looking, and has bad habits or whatever. The doors of love may close to him in the external environment but he should find love, peace and happiness when he returns home.
A child may involve himself in unacceptable conduct, but this should not be used against him; no parent should withhold love on the basis of the disorderly conduct of their children.
Train children to know God
We should train our children to know God, be faithful, loyal and obedient to him. God wants us to live in a way that pleases him. Christian parenting demands that our children observe the ordinances such as baptism, partaking of the sacrament, repentance, law of chastity, and the privilege of receiving the Holy Ghost through the priesthood. Indeed we must let our children appreciate the fact that there is no alternative to keeping God's law. We are all obliged to obey the commandments of God. He promises us numerous blessings if we remain loyal and faithful in obeying his orders.
Teach gospel truths
God commands parents to teach gospel truths to their children. These truths do not change. They are the same in all ages. We are change agents. We have a duty to help our children live by these gospel truths. Instructions to teach the gospel are found in Deuteronomy 6:4-9 as follows: "Hear O Israel: The LORD our God is one LORD:
And thou shalt love the LORD thy God with all thine heart, and with all thy soul, and with all thy might.
And these words, which I command thee this day, shall be in thine heart: And thou shalt teach them diligently unto thy children, and shalt talk of them when thou sittest in thine house, and when thou walkest by the way, and when thou liest down, and when thou risest up.
And thou shalt bind them for a sign upon thine hand, and they shall be as frontiers between thine eyes.
And thou shalt write them upon the posts of thy house, and on thy gates."
There are no hard and fast rules about what time to teach. When the opportunity presents itself, parents should teach the gospel of Jesus Christ to their children. After all Jesus Christ is our greatest mentor. We should teach the young ones to pattern their life after his. We have to do this diligently and wholeheartedly. The purpose is to help the child live righteously. The scriptures teach: "Train up a child in the way he should go and when he is old, he will not depart from it." Concerning parental teaching, Prof. Stephen Adei wrote: "What God demands of parents is teaching godliness, cleanliness, the art of relating to others-the art of living. So far there is not a school that does it better than the 'home school'.
Discipline
Discipline is an essential tool of success. To be disciplined is to live by God's standards. Not only that we also have to live by the standards of our society. We all make mistakes. When the young ones make mistakes, we should correct them with love. They must know that when they follow the standards set by God, it fosters harmonious living. Excesses such as inflicting physical or psychological injuries on children while disciplining them must be avoided. Child abuse in all its form is hereby condemned.
Respect
Parents should respect their children. They are just as unique as their parents. We should not restrict but guide our children to make the right choices in life. Parents should explain the importance of godly living and encourage their children to associate with godly children. We should not make them angry unnecessarily. On the other hand, we should help them become emotionally stable.
Pray
Parents have a priestly duty to pray for their children. We could create heavenly homes when parents and children study the scriptures together and pray to heavenly Father. There is so much sin in the world today. Child abuse, defilements, rape, drug abuse, alcoholism, murders, gun violence, lying, stealing, highway robberies etc are commonplace. Children need to be infused with the right virtues to insulate them from the madness of this world.
Parents to provide for the needs of the family
Parents have a sacred duty to provide for the basic needs and protection for their families. They must ensure children receive everything required for their proper physical and emotional development. Children should be encouraged to live a morally clean life. They should imbibe such virtues as hard work, honesty, integrity, respect, tolerance, patience, humility, forgiveness, love and the need to live peaceably with others. Note that no success can compensate for failure in the home.
Conclusion
Parents have to teach and train their children to become responsible adult members of society who are capable of making a meaningful contribution to the development of their community and nation. Their upbringing should help them live righteously. Their training should equip them with skills, knowledge and wisdom for a successful life. No external institution or agency can do this better than the home. Parents will be effective as agents of change when they live an exemplary life and adhere to gospel standards.
Yours in inspiration,
Abundant Robert K. AWOLUGUTU
Dep. Dir. Of Prisons/Regional Commander
Tamale Central Prisons.
Email: [email protected]
Cell: 0208 455 296