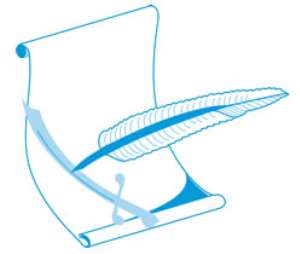 Ho, April 1, GNA - A revised Code of Ethics for the Ghana Journalists Association (GJA) would be launched in August this year ahead of the 2016 general election.
The new code, which has roped in the social media, would help improve the qualitative performance of media practitioners to respond to future challenges.
A seven member committee, headed by Mr Kweku Rockson, a Lecturer at the University of Professional Studies (UPS), completed work on the draft on Friday in Ho.
The Friedrich Ebert Stiftung (FES) sponsored the review project of the Code of Ethics.
Mr Rockson said the code would go through validation and implementation.
Mr Roland Affail Monney, the President of the GJA, told the media that the revised document should stand the test of time and help practitioners to be more professional and ethically responsible.
'Anything which is not updated is outdated and I know this new code will stand the test of time and make us more professionally and ethically responsible,' he said.
Mr Kwasi Gyan-Apenteng, the Chairman of the National Media Commission, said the review had become necessary to ensure professional reportage and conduct by journalists in the upcoming elections.
Mr Yaw Boadu-Ayeboafoh, a Member of the Committee, said the new code would make the media very relevant in the future and charged practitioners to see themselves as part of responsible citizens by abiding by the code of ethics.
He urged media practitioners to be pivots in professional journalism.
Mr Fritz Kopsieker, the Country Director, Friedrich Ebert Stiftung, said the important role the media played in promoting democracy necessitated the resolve of his outfit to support the GJA to fine-tune the code of ethics to ensure professionalism.
He expressed the hope that the new code of ethics would be adhered to, to transform the Ghanaian media landscape.
GNA