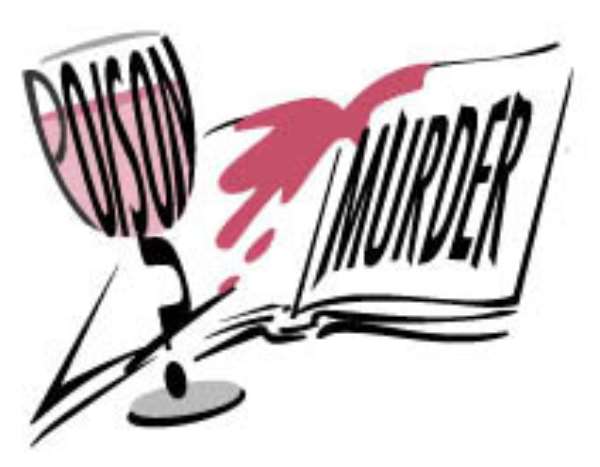 Akyim Oda -- A twenty-one-year-old man of Aboabo, near Oda, who allegedly murdered his wife on suspicion of infidelity, has been placed in custody by the Oda Police.Emmanuel Kwadwo Baah, a diamond dealer and bar operator, was said to have shot his wife, Amma Ampomaa, when she went into the bar the couple ran to collect the keys to their bedroom.
According to the Oda District Police Commander, Mr Ansu Amoabeng, an apprentice- seamstress who lived in the same house with the couple invited Ampomaa, alongside other friends, to a party to climax her graduation ceremony in Oda.Ampomaa, according to the police commander, asked permission from her husband to attend the function but the man declined.
According to Mr Amoabeng, though Baah refused the request, Ampomaa went to thw party all the same, in the company of other women from the town.He said when the woman returned from the function at about 9.30 p.m, Baah had locked the doors to their bedroom and, therefore, she decided to go to the bar for the keys.
He said unknown to Ampomaa, her husband had loaded a double- barrelled gun and hidden it in the bar. He said as soon as the woman entered the bar, he shot her in the lower abdomen.The commander said the woman's screams for help attracted people to the shop who, on seeing her condition as she lay in a pool of blood, conveyed her to the Oda Government Hospital where she was pronounced dead on arrival.
After shooting his wife, Baah fled and took refuge with his elder brother at Oda Nkwanta.Later, he left the place when he sensed that he could be traced there and went into hidding at Essam, a nearby village.The police commander said some patriots who heard that Baah was hidding in the town arrested him and sent him to the Oda Police Station for interrogation.
In his caution statement, Baah was said to have indicated that he shot the woman because he suspected her of flirting with another man whom he claimed had visited her twice at the bar.He added that earlier in the day of the incident,the man had gone to the bar to visit Ampomaa and when he(Baah) sought to know from him what he wanted from his wife, the man threatened to stab him with a broken bottle.
Mr Philip Bekoe, Ampomaa's father, said recently Baah brutally assaulted Ampomaa, to the extent that she lost two of her teeth, which nearly led to divorce. He said later, the couple went to him and Baah apologised for his action.Mr Bekoe said but for the fact that the couple had a two-and-a-half-year-old daughter, he would have dissolved the marriage.He expressed regret that matters had ended they way they did.