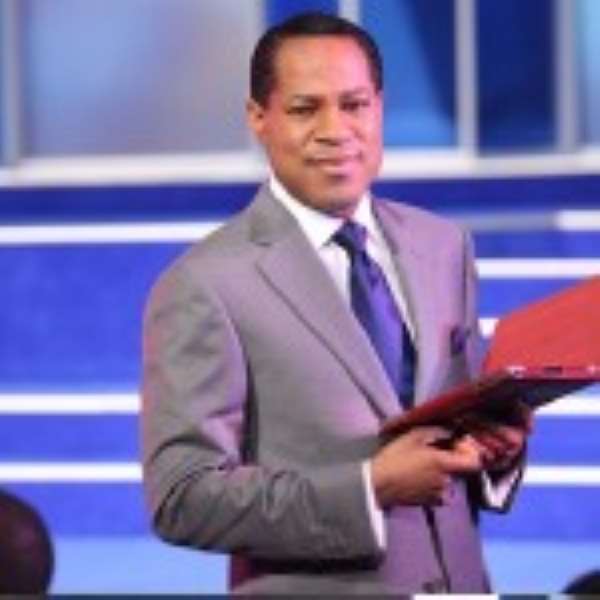 Pastor Chris
Managing Editor of the Insight newspaper, Kwesi Pratt Junior has criticised the Police Administration for treating popular Nigerian preacher, Pastor Chris like a visiting President.
The South African based Nigerian pastor is in the country for the much- anticipated 'Night of Bliss' crusade at the Black Star Square (Independence Square) and as a result, the Greater Accra Regional police has blocked major roads to make way for the crusade, which is expected to be attended by thousands of Christians.
The affected roads included the 28th February road at the CEPS Headquarters traffic light, Starlets '91' road, at the Ministries traffic light, Castle Road, at AU Circle towards the State House, Starlet '91' road from Osu Cemetery traffic light to the Black Star square and Labone Junction towards Osu.
The situation compelled motorists to use alternative routes to areas like Osu, Labone, La, Tema, Teshie, Nungua among other areas from Accra Central.
Mr Pratt condemned the action of the police yesterday on Peace FM, saying the blocking of major roads for the event was tantamount to treating Pastor Chris like a President.
"Why are we doing all this, as if it's a presidential visit, do all you want to, I'm not bothered… but to use the Kwame Nkrumah Memorial Park is so wrong. I'm totally shocked about the way we are treating this visit, as if it's Obama coming to Ghana. We have no respect for our history… I'm so so angry", the social commentator charged.
.
According to him, Fridays are very busy for Ghanaians, in terms of movement and that the event should have been moved to Saturday or Sunday, adding that the action of the police could affect businesses.