Man who murdered lover at Buokrom commits suicide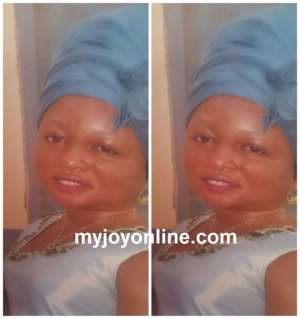 A man who was suspected to have murdered his girlfriend at Buokrom in Kumasi has committed suicide at Agona Swedru in the Central Region.
Baffour Asare had apparently absconded after killing the woman, known only as Suzzy.
His body was found hanging in his brother's room a few hours after he is reported to have threatened to end his life over the death of his lover.
Reports suggest he had been begging his relatives to help him get over the crime.
The almost decomposed body of Suzzy, covered with clothes under a mattress, was found in Baffuuor's apartment after residents in the area smelled a foul stench from their room.
Baffour fled to Dunkwaw-on-Offin, en route to Agona Swedru, ostensibly to visit his brothers.
Police say he never told his relatives despite meeting them at Dunkwa about the alleged murder until he arrived at Swedru and called family members at Dunkwaw to inform them.
A worried Baffuor threatened to kill himself if his siblings did not come assisted him over the death of his girlfriend he had alleged fell and died during a scuffle in the room.
Though relatives assured him of support, he failed to respond to several calls to his mobile phone.
Baffour's brother who had left for Accra returned home only to see his lifeless body hanging in the room.
Mampongteng District Police Commander, Superintendent Julius Kusegh Kpebbeson, tells Nhyira FM Baffuor stabbed Suzzy five times, resulting in her death.
"That is what he was telling the relatives but that is not reality on the ground. He stabbed the girl about five times. It wasn't that the girl fell and died. But if the girl fell and died, why do you lock the dead body and escape?, Superintendent Kpebbeson quizzed.
Police describe him as popular galamsey operator at Dunkwaw-on-Offin.