Why I want to run for president in 2016: — Samia Nkrumah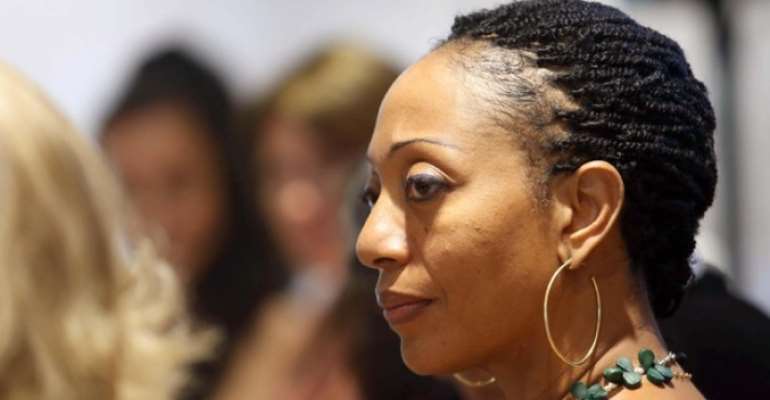 The daughter of Ghana's First President, Dr Kwame Nkrumah, Ms Samia Yaba Christina Nkrumah, has said her mission to run for President is to achieve her father's unaccomplished vision for Ghana.
'Given the opportunity I am going to revisit his Seven-Year Development Plan for Ghana, contextualise it, and adapt it to today's changing circumstances,' she stated.
In an interview on why she was seeking to run for president in 2016 on the ticket of the Convention People's Party (CPP), the immediate past national chairperson of the CPP explained: 'I am contesting in order to give life to Nkrumah's ideas that will provide opportunities to our desperate youth and end social misery and poverty.'
The second child of Dr Nkrumah will contest the presidential primaries of the CPP in January next year and if her bid is endorsed by the delegates, Ms Nkrumah, who is the first female to chair a major political party in the country, will once again become the first female presidential candidate in Ghana.
She said she would not mind running on the ticket of a merged Nkrumaist party which could result from an agreement by the CPP and the People's National Convention (PNC). The two parties have tried for more than a decade to join forces but to no avail.
Future for Ghana
Next year (election year) will be 50 years since the overthrow of the democratically-elected government of the CPP under the leadership of Osagyefo Dr Nkrumah and in the view of Ms Nkrumah, who has her eyes firmly on the presidency, 'The mind of Osagyefo Dr Kwame Nkrumah is the future for Ghana. Everything we are doing, we are building on Nkrumah's development plan or legacy and there is no need reinventing the wheel.'
She said 50 years ago, we abandoned the vision and ideas of Nkrumah that culminated in the launch of the Seven-year Development Plan of 1964.
That plan, she pointed out, integrated and linked educational, industrial and agricultural programmes to bring employment and a rise in the standard and quality of living of Ghanaians by putting in place measures to gain economic independence, the only worthwhile independence that we could feel is changing our lives and the lives of our children for the better.'
Ms Nkrumah pointed out that 50 years ago, the country began pursuing an independent, self-reliant approach to development, transforming the structure of the Ghanaian economy by focusing on manufacturing and industrialisation.
'Had we pursued those policies and programmes to make our economy sustain itself, we would not be caught in the import-dependent economy we are witnessing today,' she asserted.
'We are experiencing hardship today because for decades we have abandoned Nkrumah's economic planning and prudent management of our resources in the interest of all,' she stressed, saying Ghana would have had a gold refinery by the late 60s, hundreds of factories, including four sugar factories, run and owned by Ghanaians, and Ghanaians would control most of their national production.
'We would control our country's foreign currency reserves, gold and foreign exchange assets. We would have refused the austerity conditions attached to the IMF loan manifested in increasingly higher costs for water and electricity and the collapse of manufacturing. The list goes on,' she said.
In the 50th anniversary of Nkrumah's exit, Ms Nkrumah believes that 'we can unite the nation around that development vision, around a consensus to achieve ownership of our natural resources and provide leadership that is selfless and committed to economic independence and delivery of basic needs to all who need them.
'We cannot be forced against our will in accepting or perpetuating anything that will be detrimental to the true interests of the people of this country and their chiefs,' she stated.
Economic independence
According to Ms Nkrumah, Ghanaians were united in attaining political independence and she is determined to lead and unite Ghanaians to attain national economic independence with national ownership of resources as its focus.
Achieving key task
She said the CPP would continue with preparations to improve its electoral performance in 2016, admitting the party had formidable challenges because it was the most besieged and embattled party in the political history of the country,
She, however, gave the assurance that the CPP would pull a surprise in 2016 with her as the flag bearer.