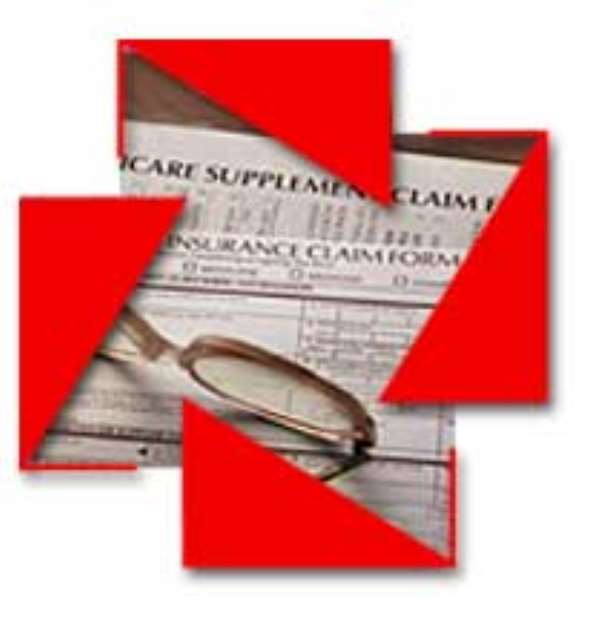 Sunyani Nov 05, GNA - Dr Kwaku Afriyie, the Minister of Health, has said the government would give financial support to only District Mutual Health Schemes even though the law on National Health Insurance Scheme (NHIS) provides for the establishment of Private Mutual and Private Commercial Health Insurance Schemes.
He said the District Mutual Health Insurance (DMHI) schemes had been designed to capture all persons in both the formal and informal sectors of the economy.
Dr Afriyie said this in a speech read on his behalf at the launch of the Sunyani District Mutual Health Insurance Scheme on Thursday. He said the law requires all district assemblies to facilitate the setting up of the scheme in all districts.
''The government has provided financial support for all districts and most of the districts are at the stage of registration and collection of contributions.''
The minister said the DMHIS would be independent of the government and would be managed by personnel appointed by the scheme's Board of Directors or Trustees. The district assembly will have an oversight responsibility for ensuring accountability. On workers' 2.5 percent contribution, Dr Afriyie said it is not seed money for the scheme but ''is an indirect and painless way of workers paying for their contributions to the scheme''
Alhaj Dr Mohammed Bin Ibrahim , the Brong Ahafo Regional Director Of Health Services, said the launch of the Sunyani Municipal Mutual Health Organization brought to 12 the number of such schemes in the region.
He said Nkoranza District was the fist to initiate the concept 14 years ago under the Catholic Diocese of Sunyani and was recognized by the then government as a good policy to adopt as a national policy to replace the cash and carry system.
Mr Kwadwo Adjei-Darko, the Minister for Local Government and Rural Development, appealed to the public not to play politics with the scheme.
Mr Ignatius Baffuor Awuah, the Municipal Chief Executive, said about 90 people have been trained to move from house to house to collect members' contributions.
Each member would pay 80,000 cedis for a year and children under 18 years as well as people above 69 years would not make any contributions but will benefit from the scheme.
Nana Bosoma Asor Nkrawire II, Omanhene of the Sunyani Traditional Council who presided, urged all to be ambassadors of the scheme to educate the public especially the rural folks to also benefit from the scheme.
Nana Kwadwo Seinti, the Brong Ahafo Regional Minister, swore the 14-member board into office.