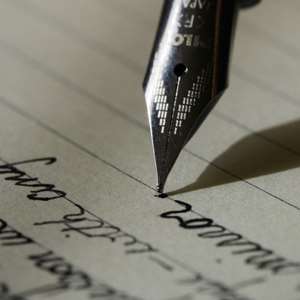 I felt great awe for Charles Ampofo, Ghana's Richest Man when I studied a comprehensive article on businessworldghana.com about his entire personality as an international magnate. And I wittingly said to myself that, "We should simply make him President of Ghana" because of his transcendent business prowess which culminated in an industrial conglomerate.
Goodman AMC issued its 2015 Ghana Wealth Report in July this year which saw Charles Ampofo emerging as Ghana's Richest Man with an estimated net worth of $1.46bn. But how many of us have delved into the life of this billionaire? Charles Ampofo, Founder and Chairman of Kampac Group is the illustrious son of a blacksmith and a housewife, not elite parents.
Also, he started a hard life back in Gold Coast in the 1950s where he had all his pre-university education before furthering his education overseas. For he had been a visionary at a tender age hoping to rise to industrial prominence on a global scale. No wonder he revealed that, "When I started business, the idea was not to be just a local champion, but to build a global company and I knew that, to achieve that, I had to be out there competing with the best."
In fact, he defied the odds and exceeded limits by building Kampac Group which initiated a $7bn Energy City Project in the Philippines which would arguably be the world's largest after completion. Even though he started small in Ivory Coast where he traded in crude with Nigeria, he ceaselessly pursued his entrepreneurial initiative with the bigger picture in mind over the last three decades.
Moreover, some of us remember Charles Ampofo and his Kampac Group for spearheading the Western Railway Project in the mid-2000s which was never completed. However, he is the brain behind Universal Transfer Service in Ivory Coast which built a whole multi-banking network consisting of 24 banks.
And the business mogul whose Kampac International PLC founded in UAE in 1988 being divided into Kampac Oil, Telecom, Flora, Properties, Travels, Resources with branches in Ghana, Venezuela, UK, South Africa, Senegal, Greece, Canada, Jordan, Ivory Coast has uplifted Ghana's international reputation with his incredible success story. What manner of man is this; that even his proven track record in the global oil industry is simply unparalleled!
Again, Charles Ampofo is an entrepreneurial crusader on the continent of Africa who speaks for the "poor" local entrepreneur anywhere in Africa. He proclaimed that, "My hope and wish is that our governments will start seriously considering supporting the local entrepreneurs in Africa, instead of having the mind that such people just want to make money."
Besides, the overriding role of domestic entrepreneurs in Africa cannot be overemphasised. For we all believe in socialism, but an innovation oriented entrepreneurship by our young people is the prime solution to the myriad of our problems. After all, our indigenous entrepreneurs make fortunes which are not repatriated but reinvested in our local economies to create a multiplier effect!