Bring back Afoko or I will never stand for NPP position again - Sammy Crabbe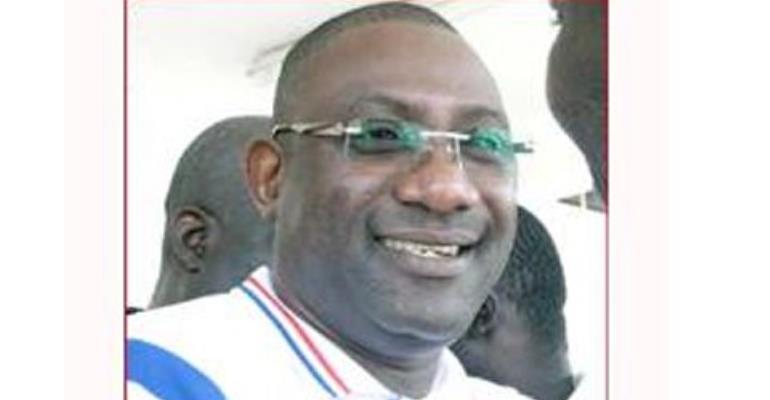 NPP Second Vice chair Sammy Crabbe has vowed not contest for any position in the largest opposition party again if the decision to suspend National Chairman, Paul Afoko is not reversed.
"Me Sammy Crabbe I will not put up myself for any position again,'' he told Joy News' Kwakye Afreh-Nuamah.
Since internal party turmoil progressively seized the NPP after April 2014, the NPP second Vice chair has been a faithful supporter of two national executives, Paul Afoko and General Secretary Kwabena Agyepong.
The two have been constantly accused of dictatorial tendencies and working to undermine the chances of Nana Addo, the party's flagbearer in the 2016 general elections. They have strongly denied these claims.
Mr Afoko has however been suspended indefinitely following a unanimous decision by the third highest body in the NPP, the National Executive Committee. The embattled NPP leader has been accused of being a disruptive, divisive force in the party eager to win political power in 2016.
Paul Afoko who has been replaced by First National Vice-Chair Freddie Blay, is currently appealing that decision. Mr Crabbe has thrown in support for a campaign to ensure that decision is reversed.
He also says he doesn't recognize Freddy Blay as acting chairman despite the massive endorsement by party bigwigs after the NEC decision.
Sammy Crabbe who was former Greater Accra Regional Chairman also put a freeze on his political future. Paul Afoko's fall will signal an end to any interest in an elective office within the NPP, he signalled.
''If this is allowed to hold I don't have any guarantee...why should I go through the expense and the risk of trying to get into office just for the laws to be broken?." he said.
He has also severed ties with Freddie Blay's administration vowing never to step in any meeting he calls.
"If he convenes a meeting I'm not going. If I do next time you'll be asking me to recognise a coup d'état. I can't just accept that. I don't fear. I'm courageous," Crabbe stressed.