Charles Owusu To Mobilize Customers Of DKM And Other Micro Finance Against Government If…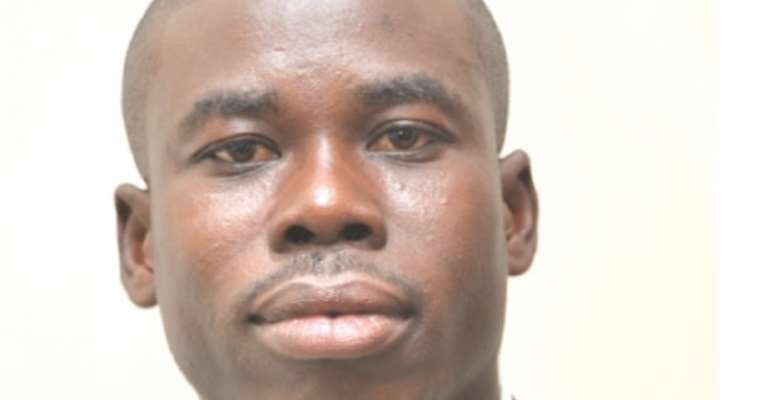 A member of the communication team of the Progressive People's Party (PPP), Charles Owusu has said on Amansan Television (ATV) "Asem Yi Di Ka" show that he will mobilize customers of DKM Diamond Micro Finance and other Micro finance companies especially in Nkoranza whose operations have been freeze by the Bank of Ghana (BOG) if government refuse to address the situation and pay back their deposits in a week.
According to him, the situation at hand is not something we should sit and joke with. He said this is affecting and killing most citizens physically and emotionally who have been victims to the unfortunate situation.
He disclosed this is a deliberate act by government to lay embargo on these 14 micro finance institutions after making them work in this country for the past 7 years. "It is a deliberate plan by this government to use the people's money and I will insight the people of Nkoranza, customers of this micro finance to stand up and demand for their monies.
This government has no money and they're using the deposits to run the economy. If they're not using the money they should pay them. Why are they keeping people's money and have been silent on making these companies resume operation? Where is the money? They are deliberately giving them conditions these companies can't meet in a short period of time so to extend the freezing of the money so they use or invest with the money.
The companies have not run with customer's money and have never disappointed their customers so why lay embargo on these monies when you can make them operate to pay customers while you work with these companies to rectify documents that meets the BOG licensing requirements. It just a deliberate act to use the people's money to run the economy and if this government does not release this money to the people. I will personally mobilize the people against the government" he stated.
Hon. Major Derek Oduro- MP for Nkoranza North also chipped in condemning the freezing of operation of these institutions saying government can solve this gradually whiles micro finance companies operate to pay their customers. So what happens if these institutions are not able to meet this condition of paying fifty million Ghana cedis? What happens? He said this way of government interference happened during the Rawlings administration where one Piram took huge sums of money from the people of this country and vanished with it when government came in to freeze their operation.
He indicated that BOG right from day one had the chance to stop their operation but out of negligence watched them to operate for all this years so why freeze their operations now, after people have deposit such huge sums of monies in investing with these institutions? Government should resume their operations so they can work to pay their customers while they work to solve this gradually.
Government can call them to regularize their documentation while they work. Freezing their operations is like solving a problem to create a problem because people have invested already and ceasing them from working will bring more problem.