Fetish Priestess To Form New Political Party For 2016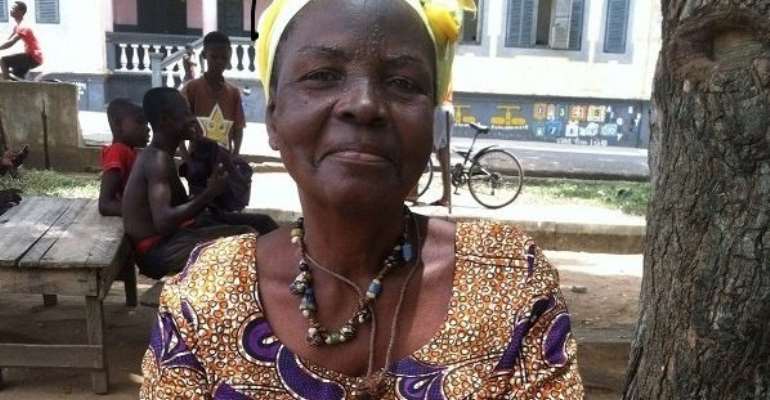 A 70-year-old Fetish Priestess, Okomfo Nana Yaa III and her entourage, are busy on a nationwide tour as part of processes to canvass support for the formation of a new political party 'Royal Amphibian Star Party' (RASP) to contest in the 2016 general elections.
The motto for the yet to be born political party is "Hard Work and Happiness': IMMOVABLE AS A ROCK" with fetish priest set to be the flagbearer.
"I contacted the Electoral Commission and they asked that, I get executives and offices across all regions in the country so I am embarking on a tour to introduce myself and the party to Nananom and the public so that I put my party structures in place," Nana Yaa III told Starr FM's Eastern regional correspondent Kojo Ansah.
Nana Yaa III explained that, her decision to form a new Political Party is due to the mismanagement of the country by all subsequent governments that have ruled Ghana after Dr. Kwame Nkrumah, Ghana's first President.
According to her, Ghana is retrogressing due to economic mismanagement, corruption and lack of honesty on the part of leaders voted into power.
In her view, the ideology of Dr. Nkrumah is the only panacea to develop the country therefore, the party will focus on building a resilient indigenous economy, revive all defunct factories built by Dr. Nkrumah to create jobs for the youth, strengthen tradition and culture to eradicate indiscipline, ensure good sanitation and declare corruption as a taboo which will attract severe punishment.
The Accra-Kwabenya based fetish priest contended that, the time has come for a paradigm shift in the way Ghanaians vote since the two major Political Parties in Ghana have been the bane of the country's development due to greed, selfishness, corruption and lack of patriotism.
Nana Yaa III hinted that, her party would be for the poverty-stricken Ghanaians.
-Starrfmonline.com