Man, 20, Jailed 10 Years For Defilement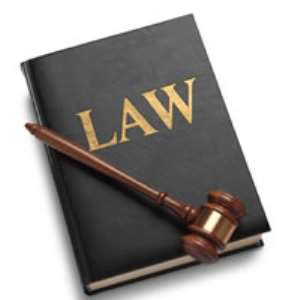 A 20-year-old man at Anaji, near Takoradi in the Western Region, has been jailed 10 years by a Takoradi circuit court for defiling a six-year-old girl in the area.
The convict, Isaac Nana Kwesi Baffoe, has also been fined GH¢3,000 to foot the victim's medical bills as she was reportedly injured in the process of the defilement.
The victim (name withheld) was rushed to a hospital at Kwesimintsim where she was said to have been operated upon by two doctors.
According to sources, the little girl was responding to treatment.
The convict, a storekeeper at Anaji CK Mann Area, according to the prosecution, last Wednesday pounced on the innocent girl whilst she was asleep and had sexual intercourse with her.
DAILY GUIDE learnt that Nana Kwesi Baffoe was arrested by the police after he had confessed his 'sin' to his church pastor.
DSP Thomas Bayor, Kwesimintsim District Police Commander, confirmed the story to DAILY GUIDE in an interview.
He indicated that the complainant is a store-keeper and a guardian of the six-year-old victim.
He added that on that fateful day, the complainant left her shop in the care of the convict while the victim was sleeping.
He pointed out that Nana Kwesi Baffoe took advantage of the absence of the store-keeper and rushed on the little girl and forcefully had sexual intercourse with her.
According to the commander, the screaming and the cries of the minor attracted some residents to the scene who allegedly subjected the suspect to severe beatings.
He was later arrested and handed over to the police.
By Emmanuel Opoku, Takoradi