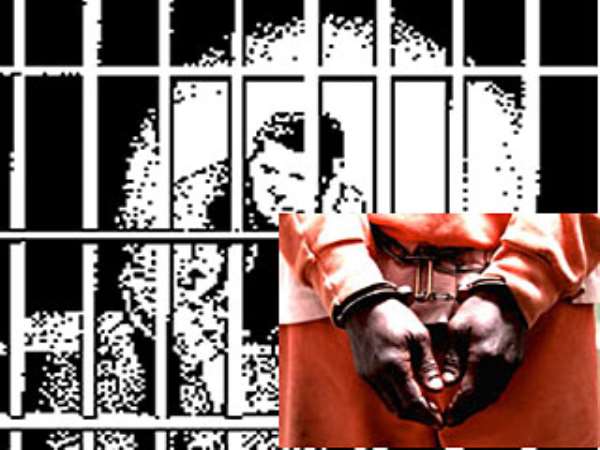 Tema, Sept 24, GNA - The Circuit Court "B" has sentenced a 28-year-old fisherman from Old Ningo to 15 years imprisonment for having sex with a 35-year-old mentally retarded woman.
Torsu Dayitey pleaded guilty to the charge of having sexual intercourse with the female idiot without her consent.
Prosecuting, Police Inspector Ben Agbedanu told the court presided over by Mr Stephen Teye that, about two months ago, a female idiot started destroying things in her vicinity. Inspector Agbedanu said as a result, her brothers confined her in a room in their house.
The prosecution said in the evening of August 26, while the victim was asleep, the accused person sneaked into her room, had sex with her and sneaked out.
According to the prosecution, the accused person decided to go for another round, and therefore sneaked again into the room, but in an attempted to have the second round, luck ran out on him.
Inspector Agbedanu said the victim's brother, who was to be keeping watch over his sister arrived and arrested the accused. The prosecution said the accused person was sent to the chief's palace, and later handed over to the Old Ningo police, who after interrogation, charged him with the offence.