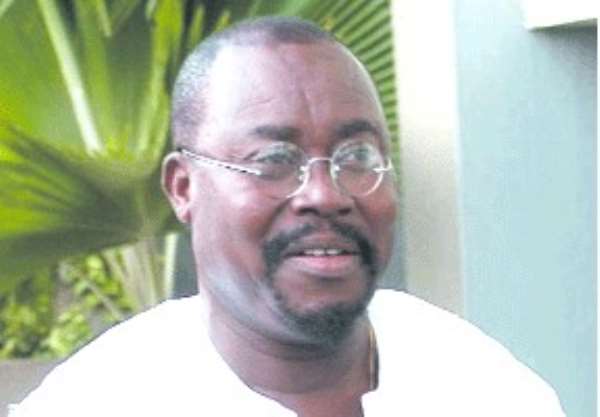 Exec. Council of GFA initiates impeachment procedures against Nyaho Accra, Sept 22, GNA - The Executive Council of the Ghana Football Association (GFA), has initiated impeachment procedures against Dr Nyaho Nyaho-Tamakloe, Chairman of the Management Board.
Twenty-seven (27) of the 37-member council, dominated by the Ghana League Clubs Association (GHALCA), voted in favour of the move at an extraordinary meeting on Tuesday.
One person abstained while three others expressed the need to give Dr Nyaho-Tamakloe at least a week to convince the Council why he should stay in office.
The advisory body was reacting to the Chairman's recent comments on its composition and enormous powers.
Last week, the Council wrote to Dr Nyaho-Tamakloe to explain the rationale behind a letter he was reported to have written to the Minister of Education, Youth and Sports, Mr Kwadwo Baah Wiredu demanding more powers.
A source at the meeting told the GNA Sports that Dr Nyaho-Tamakloe played down on the importance of the letter and ordered it to be sent back to the Council.
Subsequently, the Council has giving the Chairman up to Friday, September 24, to explain his action.
The source said Council members have vowed to pursue the matter at the soccer world governing body, FIFA, if there was any pressure to rescind their decision.
FIFA frowns on Executive interference in the running of football but the constitution of the GFA gives the government of Ghana the power to nominate two candidates, who are voted as Chairman and member. Dr Nyaho-Tamakloe was nominated six months ago to head the management Board of the FA.