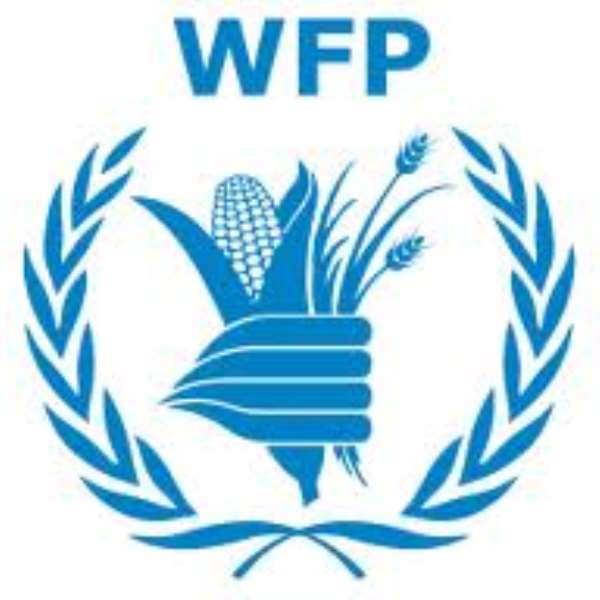 Ampain (W/R), June 18, GNA - The World Food Programme (WFP) would in September end food giving food rations to the Ampain Refugees Camp, in the Ellembelle District of the Western Region.
The Manager of the Camp, Mr. Kelly Forson, had told journalists during the launch of Refugees Arts and Culture Festival, at Ampain, as part of activities to mark this year's World Refugees Day.
He said the decision by the WFP to stop food supply to the camp was due to donor fatigue as well as the reduction of resources to the organisation.
In addition, Mr. Forson said, the Ivorian refugees numbering about 5,000 who sought asylum at the camp during the post-election conflict in Cote d'Ivoire in 2010, had passed the emergency stage of support, therefore, the WFP had turned its attention on countries in conflict that needed emergency support.
He said most of the Ivorian refugees were not willing to return home, therefore, there were three means by which they could be settled, which included, voluntary repatriation; social integration; and re-settlement in another country.
In view of this, the Camp Manager said, the Ivorian refugees based in Ampain, Kristan and Adjeikrom camps had undergone various vocational and artistic training including beads-making, hair designing, fashion, music and dance and film production so that they could be financially-independent and cater for their personal needs.
The training programme was spearheaded by one Johnson Edu, a lecturer at the Department of Arts and Film Studies, University of Education, Winneba, and a former Technical Director of the National Theatre.
Mr. Edu mooted the idea of Refugees Festival to unearth talents of refugees from different parts of Africa in order to be self-reliant and contribute their quota to national development.
He said his interactions with the refugees revealed that most of them were professionals from their home countries; therefore, it was easy to re-train them in various vocations and artistic skills.
Mr. Edu, who is also the President for Performing Arts Teachers Association of Ghana, said a festival for refugees would be celebrated annually to unearth the talent of refugees and give them a sense of hope that, being a refugee was not the end of the world.
He said he had been organising seminars for them and had trained them in various artistic skills from his personal resources and, therefore, appealed to the United Nations High Commission for Refugees, the Ghana Refugee Board and other donor partners to support the initiative.
Mr. Jacob Ahoua, who is a refugee from Ivory Coast and Coordinator for the festival, entreated Ghanaians to maintain peace at all cost since conflict had many negative social consequences.
'Ghanaians must cherish the peace they are currently enjoying because war has nothing good to offer', he said, saying that, 'During conflict your wives and daughters will be raped and tortured, girls and young men will become prostitutes and armed robbers,' he stressed.
The refugees showcased various hairstyles, traditional wears, a variety of food, music, and dance during the exhibition show, which was organised by Shades of Happiness International, an NGO, and funded by Hope for Refugees Foundation.
GNA