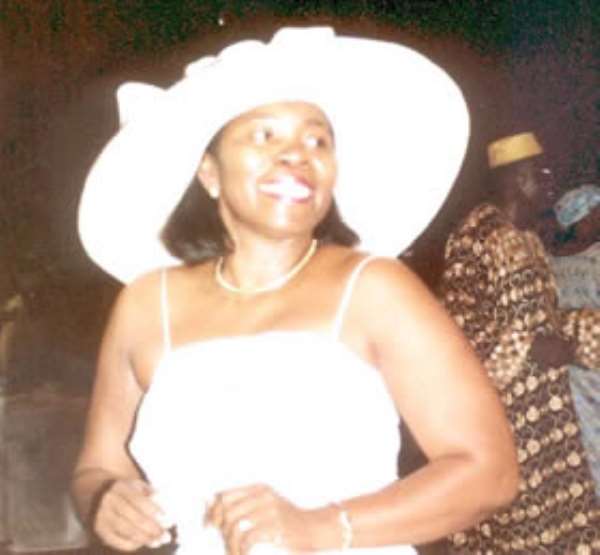 Comments continue to trickle in over the recent interdiction of five workers of the Ghana Broadcasting Corporation for carrying a false story about the national carrier, Ghana Airways.
Sections of the public have expressed serious worries about the action taken by the management of the state-owned broadcasting house against the five who are with the national television.
The director general of GBC, Eva Lokko (pictured) on Friday told a Ghana Journalists' Association (GJA) delegation that the action is an administrative measure taken to find a solution to what it describes as worrying and recurrent lapses in GBC news gathering in recent times.
Ms. Lokko told the delegation led by GJA President Adwoa Afari Yeboah that the action was taken in consultation with the board of directors of the corporation.
But members of the public JoyNews spoke to said the action is highly inappropriate and a measure that is likely to stifle initiative at the national broadcasting house.
Meanwhile, the GJA has condemned the action saying the it was ill timed especially considering the current political season.
A statement issued by the association d signed by its president, Adwoa Afari Yeboah after a meeting with the management of GBC, said the situation has been compounded by the corporation's inability to come clear on the reasons for the action against the five.
The statement said the situation ahs created some level of disquiet among journalists and urged the management to quickly clarify the issues and circumstances leading to the hard action taken against the five.
The five including the director of TV, Kofi Bucknor, were interdicted for carrying a news item on national television TV, which according to the authorities embarrassed the government.
The story was to the effect that the recently established Ghana airways taskforce had rejected proposals from US-based Ghana international airlines to partner the ailing national carrier.
The story was however debunked and the TV crew retracted it but that could not save them from the interdiction.
The others are Editor-In-Chief, Emmanuel Vorgbe; Assistant Chief Editor, Francis Sasu; assistant editor Nana Yaw Doudu and Solomon Ayiah, a reporter.