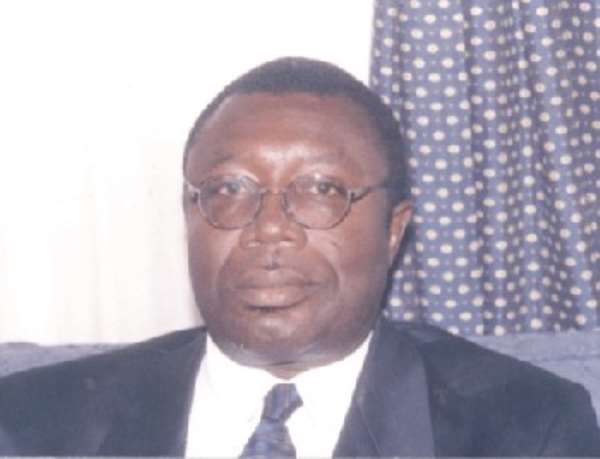 Accra, Aug. 25, GNA - Dr Kwaku Afriyie, Minister of Health, on Wednesday said the National Health Insurance Scheme (NHIS) would go into full operation in November 2004. He said people were, therefore, expected to register with a health insurance company within their districts and given a card to qualify for free medical treatment at all government hospitals and health centres. Dr Afriyie announced this when he opened a four-day training of trainers' workshop on NHIS for providers of the health insurance scheme to prepare them for the challenges ahead of them to ensure a smooth take off and effective implementation of the scheme. The workshop forms part of the key programmes outlined as a prelude to the start of the full-scale implementation of the NHIS. The 45 participants, made up of heads of clinical care unit, representatives of insurance companies, representatives of Health Education Unit of the Ministry of Health, Regional Coordinating Council as well as representatives of District Assemblies from all the 10 Regions are expected to come out with an action plan relating to what could be changed in the scheme.
Topics to be discussed include patient and bill management; overview of NHIS and its benefit package, media handling and public speaking and monitoring and evaluation of the scheme. Dr Afriyie said the Government placed a high premium on the scheme as part of the philosophy of equal access to all based on need and not financial capability. He said it was for such commitments that "we have for the first time in Ghana, a law that protected patients at the point of need". He said it was important for to see that the challenges of health financing went beyond the simple cases of inability to pay. Although poverty remained a central issue, the demand for the search for alternatives was being driven by several other factors including, changing perceptions of patients.
Dr Afriyie said in recent times development in the health sector had translated into rising expectations for health care and people were making new demands on health services. He said although people were demanding better and improved health care delivery, they at the same time wanted to pay less due to the current levels of poverty.
He told participants that one of their biggest assignment in their various regions was the need to raise the level of awareness among health workers because many health workers might have heard of the scheme and could even be aware that it was now a law but how this translated into changing work ethics and new demands on them was something that they would not have thought of. "We need to understand the demand and change that the law imposes on our work and us and be prepared for change, meaning that as trainers, participants must be very clear about the law and the potential demand it may create."
The Minister said another area was how to impart the knowledge acquired in adapting under the scheme and that if people outside the health sector remained ignorant about the provisions of the law they could be excused "but for us they become part of our code of ethics". He said NHIS also required some organisational changes like new structures to be put in place and to review old ones. He called on health professionals to be prepared for any queries and irritating questions that might come their way as to certain decisions taken on the NHIS, adding that health workers, therefore, needed serious orientation. He said the training would provide the skills needed but eventually structures would be set up within the workplaces to allow for effective communication on such issues to avoid conflicts and misunderstanding. Dr Sam Adjei, Deputy Director General of the Ghana Health Service, said the NHIS involved four key players, which included the insurance company, the beneficiaries, the providers and the regulatory body. He said district assemblies were expected to set up their own insurance companies for registration of their clients, who would have to pay 72,000 cedis per year per patient, who was not SSNIT contributors.