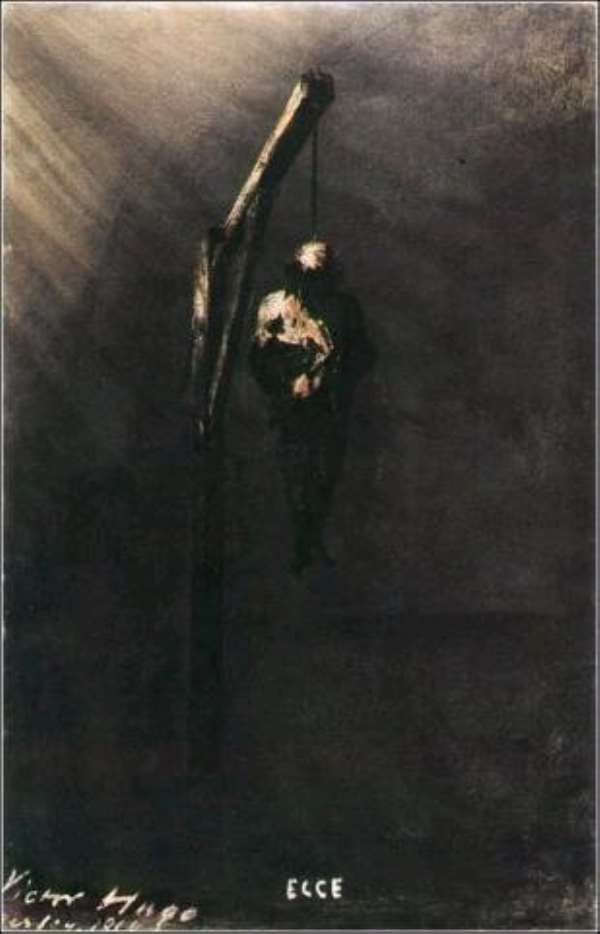 Accra, Aug. 23, GNA- A 35-year-old carpenter who murdered his wife after accusing her of being a witch, was on Monday sentenced to death by hanging by an Accra Fast Track High Court.
Gbenyo Quarshie pleaded not guilty to the murder of his 32-year-old wife, Ruth Geh, but a seven-member jury unanimously returned a verdict of guilty.
He has 30 days to appeal against the sentence.
The Court presided over by Mr Justice George Aryeetey noted that the prosecution proved the charge brought against Quarshie. "At the end of case the prosecution has been able to establish the murder charge, which was unshakable", the judge said.
The court noted that Quarshie in his defence stated among other things that he was suffering from insane disillusions when the incident occurred in 1999.
It said the convict's conduct did not bear any relation to the actual event.
Quarshie in his plea to the court stated that he had no bad intention against his late wife.
"I wish to die here now because I have no intention to cause the death of my wife. I don't know what really happened. At the moment I am concerned about my daughter's welfare."
The case of prosecution was that Quarshie was married to the deceased with whom he had a daughter.
Their relationship turned sour after Quarshie suspected his wife of being a witch who had been retarding his progress.
The prosecution said Quarshie, therefore, consulted a "jujuman" who gave him some black powder to be sprinkled in the four-corners of his room.
Quarshie alleged that after sprinkling the powder, he saw his wife turning into a lion.
The prosecution said on August 27, 1999, Quarshie consulted a pastor who also confirmed that his late wife was a witch. The prosecutor said between 2200 hours and midnight on that day, Quarshie alleged that he saw his late wife turning into a lion, which wanted to devour him and his daughter. The prosecution said Quarshie picked a crossbar and hit his wife several times on her forehead until she died.