Fear of CPP delegates a cause for Ivor Green Street's "Verbal Diarrhorea"?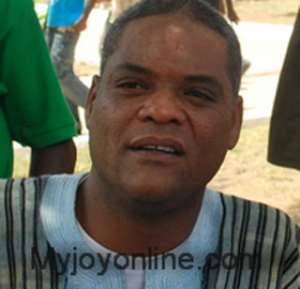 Ivor Green Street
The successful conclusion of the recent CPP regional delegates conference in Wa, Upper West Region, was an occasion for celebration among the CPP rank and file. It signaled that the long period of dormancy and passivity within the party was broken and the awakening of more regions would shortly follow leading to a once more vibrant party. This after all was at the center of what the three vice chairmen had wanted to bring about when they protested what they saw as "high handed hijacking" of the party by the chairman, Samia Yaba Nkrumah and a cabal of faceless individuals. However as soon as this process for changing the current national executives began the General Secretary, Ivor Greenstreet , broke out into a tirade of insinuation and accusation aimed at denigrating efforts of the 2012 Presidential Candidate, Dr. Abu Sakara.
The class and maturity with which Dr. Sakara eloquently dismissed Ivor Greenstreet's ranting was sublime. It nonetheless left the erratic and unpredictable General Secretary restless and spoiling for another opportunity to hurl another of his "loose cannon" attacks. The whole incident of pronouncing the obvious that "the CPP as of now has no flagbearer for 2016" was pointless. Furthermore it is highly presumptious for Ivor Greenstreet to know and announce in advance, what the CPP delegates conference will decide sometime before December 2015. The majority of delegates have not yet been elected themselves.
Greenstreets pronouncements were especially odd since Wa regional conference was not a forum for campaign for national positions or Presidential candidature. Granted everyone was doing their bit to contribute to the success of the conference by adding color and activities to brighten the event. Dr. Abu Sakara the 2012 Presidential Candidate for CPP gave a public lecture to youth at a civic event and also gave the usual radio interviews. This was however in support of the regional executives who planned those activities and sought support of other members from far and near. It was therefore quite a mystery to fathom the reason(s) for Ivor Greenstreet's outburst. One can only surmise that the fear of freshly elected delegates caused him a severe pang of what can only be described as "verbal diarrhea".
If fear of delegates is indeed the cause of Ivor Greenstreest's uncontrolled outbursts, then he better steel himself for a few more. Wa was only the first of 10 regions to conduct regional elections. The remainder will follow, Northern region will hold their regional conference on May 9, 2015 whilst Brong Ahafo and Upper east will follow from May 15, 2015 onwards.
Yes the season for "fear delegates" has fallen upon the CPP also and it is time for renewal, rejuvenation and refocusing of our agenda to meet the current day needs of ordinary Ghanaians who are struggling to survive.
The party has had enough of the self serving media hype that only bolsters up the public image of persons seeking higher positions. Those who now want to contest for National Chairman and Flagbearer will do well to reflect on their own record of service in the party. Have they left the party better or worse than when they found it? Have their contributions been positive or negative. Are they destroyers or builders?
Talk of unity is cheap and even hypocritical when some members are bent on achieving their ambitions by destroying and denigrating the achievements and contributions of others. This time round the CPP rank and file will not allow or buy into these negative tactics by self serving individuals who consider themselves tin gods.
There is room enough for all that want to build but we have no room for negativity, destruction and character assassination. Contestants and so called leading members should stand by their own record in the party and leave others to stand by theirs. If they want positions they should contest for them and stop being kingmakers, contractors and connection men and women. The CPP will do no better than the NDC and NPP if we adopt the same tactics of "pull him down" as our modus operandi. We are better than that and we must pass strong positive competitive attitude to the next generation if they are to succeed.
Long live the CPP. Forwards ever Backward never.
IMORO ITALY Jr
WORRIED CPP FANATIC