Court remands Nigerian for exporting Indian hemp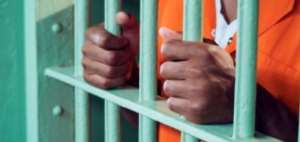 Accra, April 29, GNA - An Accra Circuit Court, presided over by Mr Francis Obiri, on Wednesday remanded Paul Okafo, a trader, into police custody for exporting narcotic drug.
The accused person, who pleaded not guilty, would re-appear on Monday, May 12.
Deputy Superintendent of Police (DSP) Ernest Acheampong told the Court that the complainant is the General Manager of ABC Transport Limited located at Caprice, a suburb of Accra.
He said the company renders transport services to its clients from Ghana to Nigeria.
The prosecution said on March 12, the accused person; a Nigerian engaged the services of the company to convey his luggage to Nigeria for him.
DSP Acheampong said the luggage was subsequently loaded into the bus together with passengers and the bus set off for Nigeria.
He said the bus on reaching a check point at Ikejia, Lagos, was intercepted by the Nigerian Police and a search conducted revealed four compressed parcels of dried leaves suspected to be Indian hemp concealed in the accused person's luggage.
'The driver of the bus and the conductor were subsequently arrested and detained at Ikejia, Lagos while the bus was also impounded for investigation,' he said.
DSP Acheampong said the complainant on hearing the news reported the case to the Tesano Police for assistance and on April 18, the accused person was arrested in Accra to assist in investigations.
During investigation the accused person claimed ownership of the luggage in which the narcotic drug was found and the Ghanaian Police are also liaising with INTERPOL to have the accused person repatriated to Nigeria.
GNA