I Haven't Felt Any Rage From President Zuma Against Xenophobic Attacks—Herbert Mensah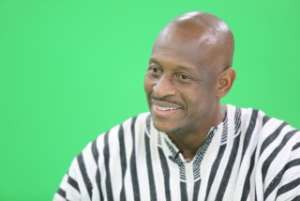 Ghanaian business mogul and philanthropist, Mr. Herbert Mensah has condemned the recent wave of xenophobic violence in South Africa.
Mr. Mensah did not spare the President of South Africa, His Excellency Jacob Zuma whom he accused of taking a weak posture against xenophobic attacks leading to the death of at least seven people with 5,000 left homeless since the attacks started about three weeks ago.
"I have had the honour and privilege of meeting some of their leaders and wonder why they don't take strong positions. The masses are looking for leadership; they are looking for statements, examples to be set and maybe the current president can't lead from the front," Herbert, who has spent much of his life in the Rainbow nation voiced out in an interview with Paul Adom Otchere on Metro TV's Good Evening Ghana, aired on Tuesday.
South African authorities are struggling to contain angry natives who are hunting down black foreigners in a barbaric manner to register their displeasure over what they describe as "foreign nationals taking over their jobs".
The Consultant will have none of that as he feels other African countries have invested so much to liberate South Africa from apartheid and don't deserve to be paid back through xenophobic assaults.
He says President Zuma must be more decisive and show some level of anger against people who want to tarnish the image of South Africa.
"I haven't felt any rage from him against what is happening. He needs to do something so that the people who feel they can get away with the law and harm humanity and disgrace the nation will know that the central authority has made a strong statement," he added.
The xenophobic violence is reported to have started after comments by the Zulu King, Goodwill Zwelithini who said all foreigners must "go back to their countries" while reacting to a company which said it would only employ foreign nationals.
President Jacob Zuma's son Edward Zuma is also alleged to have fueled the attacks after saying government needs to stop running away from dealing with xenophobia, and it must also stop unnecessarily accommodating foreign nationals.
Mr. Mensah has had several stints with South Africa in his career including his days as the Chairman of Kumasi Asante Kotoko till now as the current President of the Ghana Rugby Football Union and as a business consultant.
He disclosed that businesses have flourished and huge capital injected into the economy of South Africa over the years by multinational corporations but lamented the slow development, poverty and high illiteracy that has rocked places like Alexandria, Soweto and Durban to mention a few.
Mr. Mensah admitted the high standard of living in South Africa but was quick to add that it is not evenly distributed within the populace.
He said South Africans must be reintegrated into the modern global culture to understand that "you don't go around killing people because they are from a different background and prepared to work harder than you".
Mr. Mensah also cautioned South Africans against the wrong perception of feeling superior to individuals from other African countries.
Over 307 suspects have been arrested since the violence broke out. In 2008, similar xenophobic attacks led to the deaths of 63 people in Johannesburg.
It is reported that, the South African army will be deployed to end attacks on foreigners with more than 900 people voluntarily repatriated back to their home countries.