Xenophobic attacks: Ghanaian security move to protect AngloGold Ashanti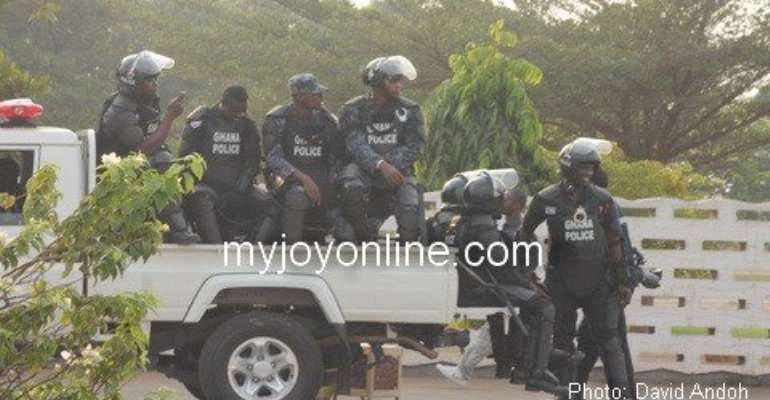 Security agencies are on high alert at Obuasi in the Ashanti region to prevent reprisals on South African nationals working with AngloGold Ashanti.
It follows the xenophobic violence in which several people including five Ghanaians have been confirmed killed.
The Obuasi Municipal Security Council is worried illegal miners who are battling AngloGold Ashanti over closed concessions may attack officials of the mining company, whose top management staff are mostly South Africans.
Municipal Chief Executive Kwesi Ofori Agyemang Boadi, tells Joy News everything is being done to avert any attacks on AngloGold.
For now the company and its staff are safe, he said, "they have not been in any kind of danger in Obuasi…we will make sure we protect them".
Mr. Agymang Boadi said the council is being proactive because the area has its "own difficulty". Most of the residents there feel the company has not treated them fairly, he explained.
"They already have their own issues…So we are not taking chances," he stated.
Meanwhile, Ghana's High Commissioner to South Africa Kwesi Ahwoi says he has met with all the Ghanaian associations in South Africa "and nowhere have we got the indication that any group of Ghanaians want to come home."
However, he assured that repatriation options are available for those who are interested.
Follow on twitter @isaacessel