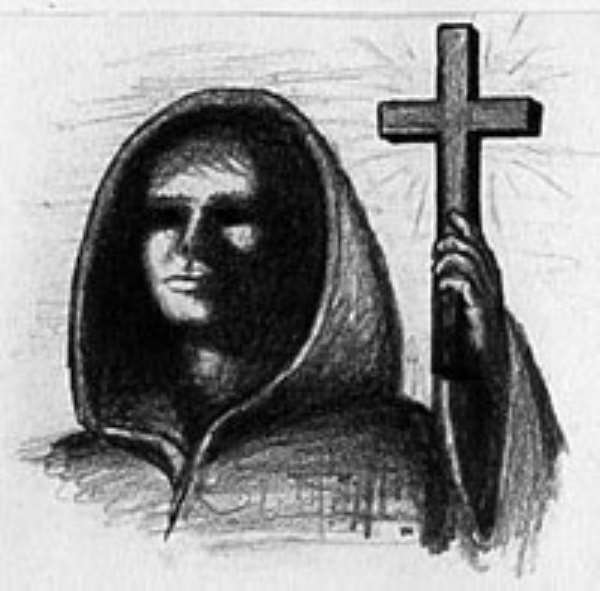 ABDUL GANIYU Kolade, a Nigerian auto mechanic, involved in the alleged purchase and sale of a Toyota four wheel drive vehicle, allegedly stolen from Japan, to Reverend Prince Kudolo, the General Overseer and Head of the Go Ye Harvest Ministries, in Accra, has finally made an appearance in court, after months of trying to locate him in Nigeria, to serve a bench warrant on him.
Rev. Kudolo, the plaintiff, told The Chronicle in an interview immediately fter the case was adjourned to August 16, this year, that he was glad that finally Kolade had made an appearance.
He said for almost eight months after the Toyota Landcruiser, with vehicle registration number GR 4141V, was seized from him by the police on the grounds that it was listed on the INTERPOL International Data Base on Stolen Vehicles as having been stolen from The Tokyo Marine and Fire Insurance Company in Japan on the July 14, last year and he was charged with allegedly stealing and forging documents, he had been a very disturbed man.
"I have not been happy because my integrity and image, both inside and outside Ghana, has been seriously tarnished, however it is my sincere belief that at the end of the day despite my personal observation, and conviction that the police, led by the prosecutor, Chief Superintendent Prosper Agblor, are dragging their feet and trying to let the case go in favour of Kolade, justice will finally be done, because the truth will finally come to light, and my public image redeemed."
According to him, he has this conviction, because of the numerous stumbling blocks that were put in his way by Chief Supt. Agblor and other top police officers, coupled with the way Kolade was allegedly being pampered by the police.
Rev. Kudolo said Chief Supt. Agblor told him that it is only INTERPOL who has access to information on stolen vehicles.
The pastor said he asked Agblor, "If you know that it is only INTERPOL who has access to such information, then why don't you send that information to CEPs and the port authorities, to prevent people buying stolen vehicles and even paying millions of cedis as customs duty, and registering the vehicle, before the car is seized. Does every Ghanaian who intends to buy a vehicle have to go to Agblor at Police Headquarters to find out if the vehicle has been stolen before purchasing it?"
Then the public must be made to know of such information, he added.
It can be recalled that there were several publications in the dailies that Rev. Kudolo and two others, Abdul Kolade, a mechanic, and Alhaji Moro Mohammed, a Ghanaian businessman based in Kumasi, were jointly charged with stealing the vehicle and forging its documents.
Moro was granted ¢100 million bail, Kolade was not present and a bench warrant served on him, whilst Rev. Kudolo was given self-cognisance bail and they were asked to reappear on June 15, this year.
Rev. Kudolo told The Chronicle that he wanted to purchase a four wheel drive vehicle and was told by a friend, that one Alhaji Moro in Kumasi had one for sale, so he asked for the vehicle to be brought to Accra for inspection and valuation by Toyota Ghana Company Ltd, after which he went ahead and paid $38,000.
According to him, he also paid almost a ¢100 million in customs duties, and after licensing, it was seized by the police, on the grounds that Kolade had made a report to the police that Mohammed had sold his Toyota Landcruiser without his knowledge.
He added that after several attempts to get the vehicle released to him after a high court order, on April 24, this year, which has still not been complied with, he had to file a suit against the IGP and the Attorney General and Minister of Justice, on the grounds that the conduct of the police in seizing the vehicle was unlawful and it should be returned to him.