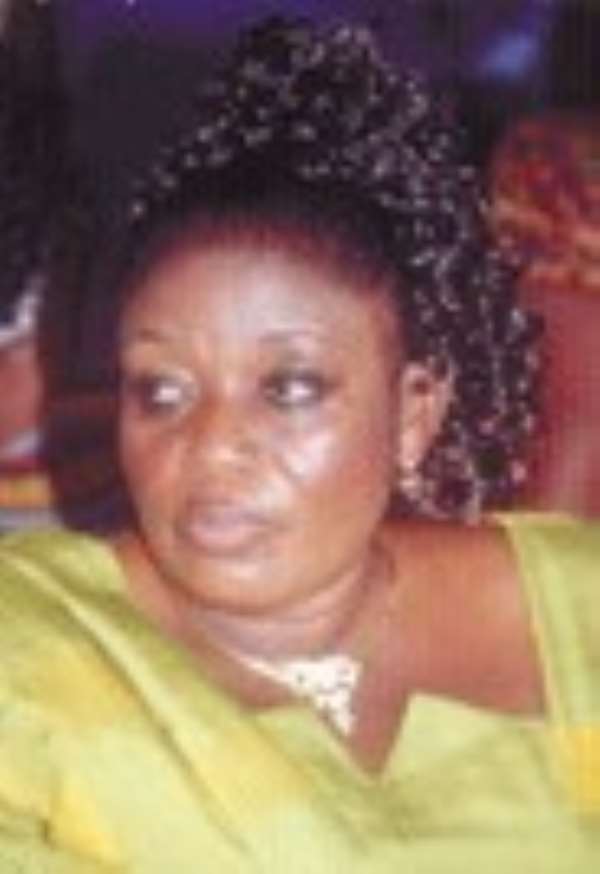 Cape Coast Aug. 15, GNA- Ms Christine Churcher, Member of Parliament for the Cape Coast was on Saturday re-elected the New Patriotic Party (NPP) parliamentary candidate at the party's primaries at Cape Coast. In a keenly contested election, Ms Churcher would be representing the constituency for the third time, if she wins the parliamentary elections in December.
She polled 67 votes as against 48, by Mr Edwin Godwin Buckman, a 30-year-old tutor at Ghana National College in Cape Coast.
Ms Churcher, who is also a Minister of State in charge of Primary, Secondary and Girl-child education, in her victory message, expressed gratitude to the delegates for the confidence reposed in her.
She said the party's main task ahead was to defeat the National Democratic Congress (NDC) in the December elections. She urged both members and supporters, to iron out their differences and plan ahead. She called for unity among the rank and file of the party and asked them to intensify their campaigns to enable them to win the general election.
Mr Buckman gave the assurance that he would cooperate and support Ms Churcher in all her activities to ensure that NPP wins in the constituency.
Supporters of both candidates, had earlier in the morning, defied an early morning shower and a continuing cloudy weather and thronged to the University of Cape Coast, where the conference and elections took place.
Many of them, were not allowed to enter the hall, but they remained resolute and stood outside cheering their respective candidates.
Present at the function were Ministers of State, the Regional Minister, Mr Isaac Edumadze, and District Chief Executives in the region.