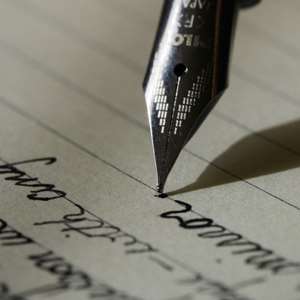 "No matter how long the winter, spring is sure to follow." - Proverb
In Ecclesiastes 3:1-8, the Bible says that 'to everything there is a season ...' In the same book, Ecclesiastes 9:11 says 'but time and chance happen to them all.'
We normally say to each other 'do you remember those days,' days when certain things were happening. In life there are seasons when we have abundance and seasons when we have to put extra effort to get things. There are seasons you are the 'star' at work, get promoted etc, and there are times when nobody seems to notice you. There are seasons the business is booming, and seasons when deals are hard to come by. There are seasons when it seems every prayer is answered instantly, but there are seasons which seem heaven has been shut off from you. There are seasons a nation is in excitement and economic growth is visible all over, but there are seasons the same nation goes into recession. These are the seasons of our lives. They come and they go.
It is vital for a person, organisation or even a government to use, what I will refer to as the 'Joseph's wisdom.' In the Bible Joseph positioned Egypt's seasons of abundance such that the nation survive in the season of scarcity. The best time to prepare for the bad seasons is when you are still in good season.
We have had many saying 'those days' when we were working on that project we made a lot of money. But the question is what did you do with the money? Some wise ones will be saying 'I built my house with money from that project' or 'that project started my business.'
What do you do when you get promoted? The wise thing is to solidify your position. You see, these people may have just promoted you just to please you or to test you, and not because you are really good. The wise thing is to upgrade your skills and qualifications to match the new position so as to solidify your foundation. When season of evaluation come, you will be solid and well-rounded for the position, actually ready for the next level.
When you win a victory, do not spend a lot of time 'at the party.' Plan ahead and build up your defences, otherwise you will lose what you have gained. This is true for relationships, military, in business or investments.
Many people wake up to find that the special bonus they got from work is finished or the company car or house is being taken back. Investing when you have excess money is easier than investing when you are broke. And even worse to say,' let me now start a business because they fired me from my job'.
To everything there is a season. You might be at the pick or be the man or woman of the moment, but know that it's for a season. Make good use of the time.
You might be struggling in many areas, and you think you are finished. But know that 'To everything there is a season.' Your good season is coming. Prepare for the next season. Do not build permanent structures. This unfriendly season is temporary. Like a tree, use this winter season to help you anchor your roots deep into the water table (seeking God the source), thereby developing your character. These strong roots will help you carry the weight of fruits you produce in your summer season.
May the Lord God give you the 'Joseph's wisdom to flourish in all seasons. Ask God in each season to help you learn from it and grow just as trees grow, and change through all seasons, because each season is crucial to prepare you for the next season.
Have a great day!
© Copyright 2012 by It's My Footprint, www.itsmyfootprint.com/blog.
About Taka Sande:
Taka Sande is an author, an entrepreneur and development activist who facilitates social, spiritual and economic development. He has a passion for making a difference by influencing and adding value to people's lives. He is the founder of the blog It's My Footprint, http://www.itsmyfootprint.com/blog. You can also follow him on Twitter, Facebook and LinkedIn.