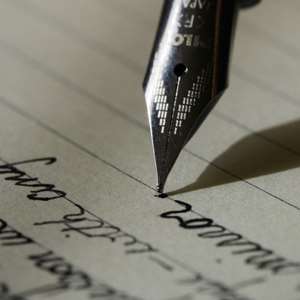 I am privileged to be a member of the Church of Pentecost, the leading pentecostal church on earth and the fastest growing church in Ghana! This church was founded by Pastor James Mckeown (1900-1989), an Irish Missionary from the Apostolic Church, Bradford, UK. The Church of Pentecost was started in the 1950s as a result of doctrinal disputes in the Apostolic Church in the then Gold Coast. But it was legally renamed as the Church of Pentecost on 1st August, 1962 from Gold Coast Apostolic Church and Ghana Apostolic Church.
Moreover, the 2015 theme of the Church of Pentecost is: "...Being A Good Steward Of God In My Generation (Matthew 25:21)..." The Chairman of this pentecostal church is Apostle Dr. Opoku Onyinah, the General Secretary is Apostle Alexander N. Y. Kumi-Larbi, and the International Missions Director is Apostle Emmanuel Gyesi-Addo. The following are the official contacts of the Church of Pentecost:
(a) www.thecophq.org
(b) [email protected]
(c) P. O. Box 2194, Accra-Ghana
(d) 0302761350
Some organisations under the Church of Pentecost are:
(a)Pentecost University College.
(b)Pentecost Schools.
(c)Pentecost Press Limited.
(d)Pentecost Social Services.
(e)Pentmedia Limited.
(f)Pentecost Hospital.
(g)Pentecost Theological Seminary.
Also, the Church of Pentecost is a pentecostal church having tenets which define it. The tenets of the Church of Pentecost are:
(1)The Bible.
(2)The One True God.
(3)Man's Depraved Nature.
(4)The Saviour.
(5)Repentance, Justification and Sanctification.
(6)The Sacraments of Baptism and the Lord's Supper.
(7)Baptism, Gifts and Fruit of the Holy Spirit.
(8)The Next Life.
(9)Tithes and Offerings.
(10)Divine Healing.
Being a member of the Church of Pentecost gives you spiritual conviction that you are not lost in the Christian Faith. This is because the Holy Spirit dominates the entire church. Praise The Lord; Hallelujah!
#Church #Pentecost #Christianity #Ghana
BLOG LINK: http://sirarticle.blogspot.com/
(Dated 02-04-15).
+233269850818, [email protected]