Top Kenyan politicians named in graft report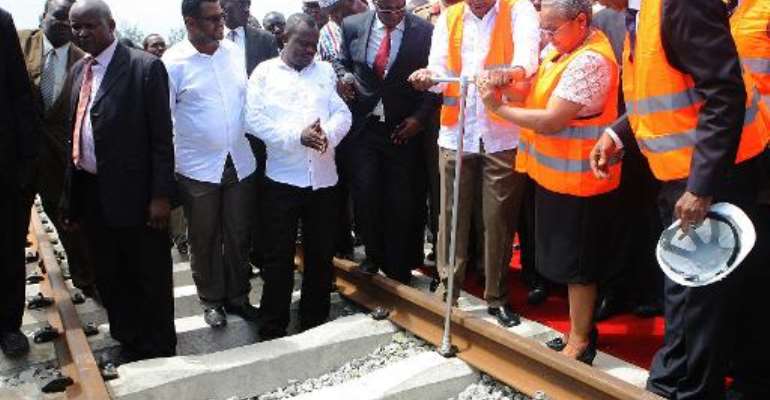 Nairobi (AFP) - Dozens of top Kenyan politicians and civil servants were named Tuesday in a damning graft probe by the national anti-corruption agency, which has already seen five cabinet ministers temporarily step down.
A total of 175 people were named in the report submitted to parliament by the Ethics and Anti-Corruption Commission, including five cabinet ministers, 13 governors and a host of civil servants, MPs and members of the judiciary.
President Uhuru Kenyatta has said those named in the report should step aside for 60 days to allow investigations to be completed.
Five ministers have already done so, depriving the cabinet of more than a quarter of its members.
The report, seen by AFP, is a damning indictment of the scale of corruption in the government.
It describes the Ministry of Lands as "bedevilled with rampant corruption" and run by a "cartel" linked to minister Charity Ngilu. Her predecessor, James Orengo, is also under investigation for involvement in irregular land deals.
Transport and infrastructure minister Michael Kamau is accused of irregularly awarding contracts and inflating the cost of Kenya's flagship infrastructure project -- a new standard gauge railway from Mombasa to Nairobi.
Other ministers who have stepped aside pending investigation are agriculture minister Felix Koskei, labour minister Samuel Kazungu Kambi and energy minister Davis Chirchir.
The governors of Kenya's main cities Nairobi and Mombasa, Evans Kidero and Hassan Joho, are accused of procurement irregularities and land grabbing respectively, while a former auditor-general, Patrick Omutia, is accused of "defrauding the World Bank".
Presidential spokesman Manoah Esipisu has promised that "there are no sacred cows and that this is just the beginning of an unwavering war against corruption."
Earlier this month, a court charged seven former officials including an ex-minister in connection with a multi-million dollar corruption scam involving bogus state contracts.
Known as the "Anglo-Leasing scandal" after a British firm that was hired at hugely inflated costs to provide a new passport printing system, the overall money involved has been estimated at around $640 million (580 million euros).